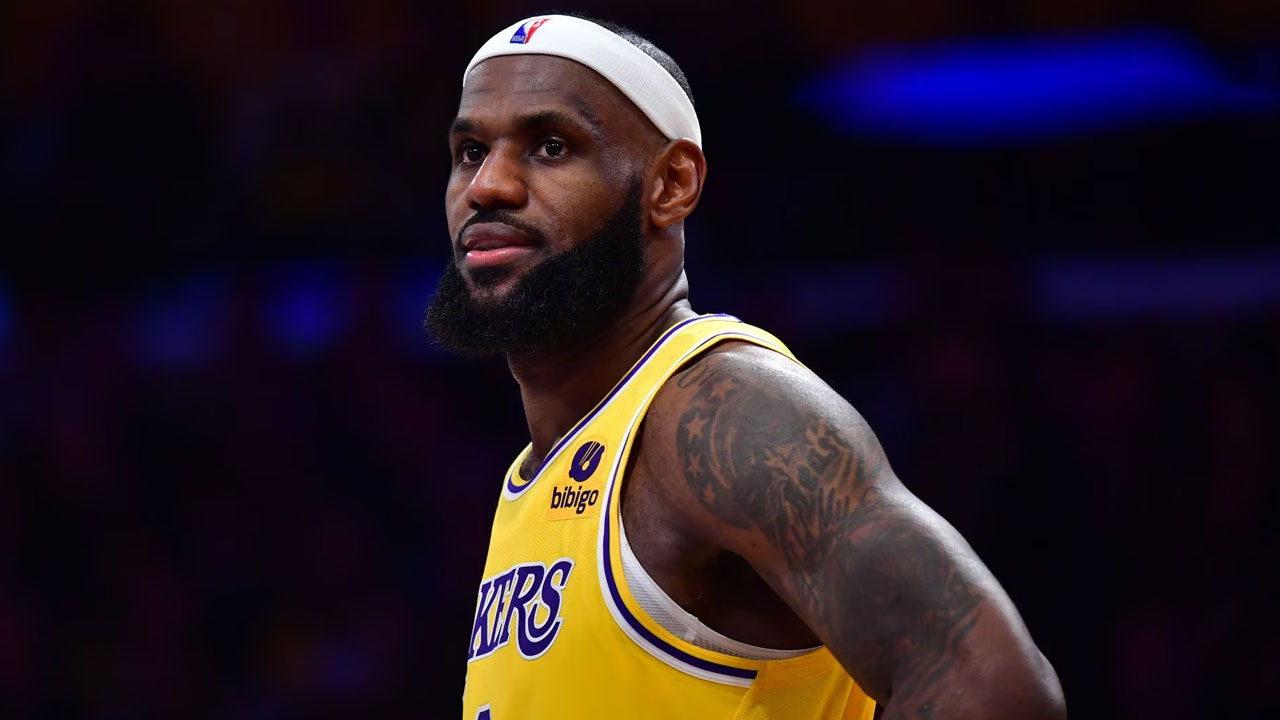 Los Angeles, California, USA; Los Angeles Lakers forward LeBron James (6) looks on in the second quarter against the Oklahoma City Thunder at Crypto.com Arena. [Source: Reuters]
History has been created in the NBA with LeBron James now the all-time scoring record holder.
He eclipsed Kareem Abdul-Jabbar's record today the as the Los Angeles Lakers superstar hit a step-back fadeaway bucket near the end of the third quarter of their game against the Oklahoma City Thunder.
James passed Abdul-Jabbar's regular season scoring mark of 38,387 career points.
Article continues after advertisement
The 38-year-old who entered the game needing 36 points to break the record sent the sold-out crowd into a frenzy when the shot splashed through the net to etch his name into the history books.
Play was stopped to recognize the achievement and to let James address the crowd.
He thanked the fans and says to be able to be in the presence of such a legend as Abdul-Jabbar is unbelievable and it's very humbling.