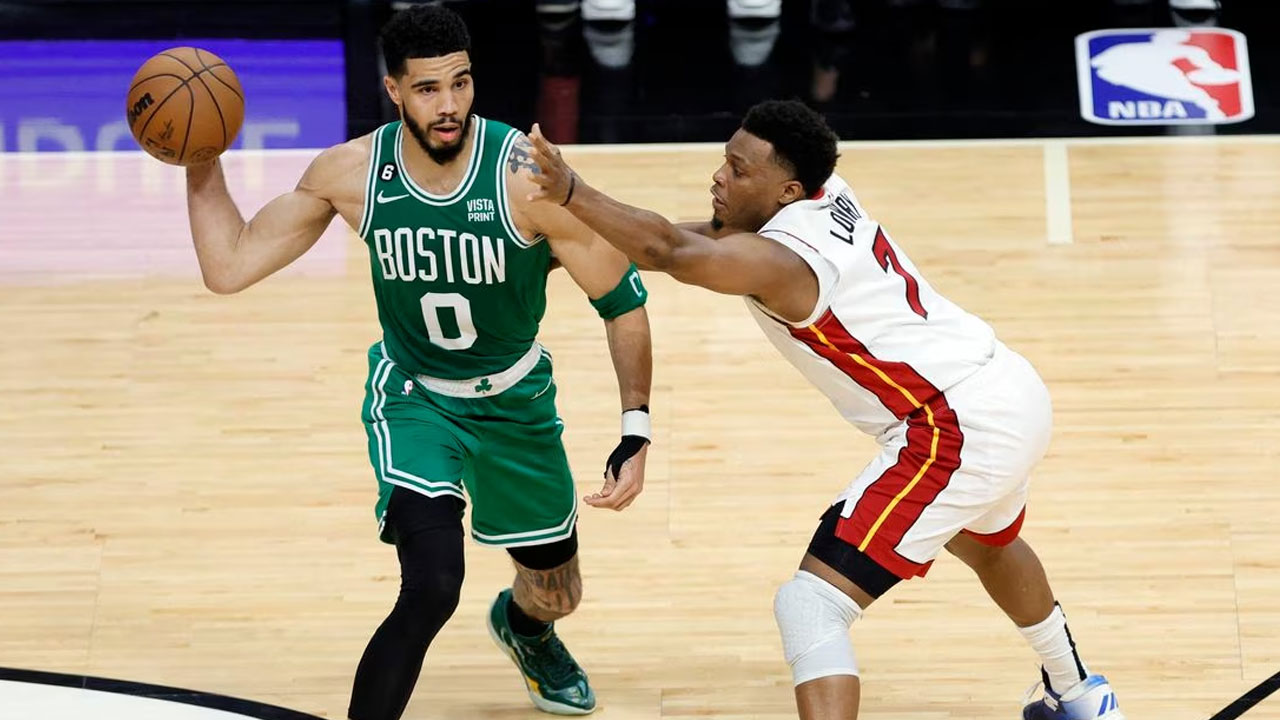 [Source: Reuters Sports]
The Boston Celtics are not ready to start their vacation just yet.
In fact, their convincing performance on Tuesday suggests they are serious in their bid to spark a comeback in the Eastern Conference finals.
Jayson Tatum collected 33 points and 11 rebounds as the visiting Celtics staved off elimination with a 116-99 victory over the Miami Heat in Game 4.
Article continues after advertisement
Tatum made 14 of 22 shot attempts from the floor — including 4 of 9 from 3-point range. He also had seven assists for the second-seeded Celtics, who trail 3-1 in the best-of-seven series heading into Thursday's Game 5 in Boston.
Brown scored 17 points and Derrick White added 16 to help the Celtics prevent Miami from becoming the second eighth-seeded team to advance to the NBA Finals. The 1998-99 New York Knicks accomplished the feat during a lockout-shortened season.
Grant Williams scored 14 points off the bench and Al Horford added 12 points and seven rebounds for the Celtics, who turned the tide by outscoring the Heat 38-23 in the third quarter.
Boston shot 51.2 percent from the floor (43 of 84) for the game and 40 percent from 3-point range (18 of 45).
Miami's Jimmy Butler overcame a slow start to record 29 points and nine rebounds. Butler was quick to disagree when a reporter asked if the momentum is now with Boston.
Gabe Vincent scored 17 points and Caleb Martin added 16 off the bench for the Heat, who fell to 6-1 at home in the playoffs.
Down by 11 points late in the third quarter, Miami trimmed the deficit to five before Boston countered by scoring 12 straight points to secure a 100-83 lead with 7:25 to play in the fourth. Tatum and Smart each had five points during that surge.
The Heat moved within 13 with 4:27 to play before Brown converted a three-point play to halt the momentum. The Celtics were not seriously threatened the rest of the way.
Max Strus sank a 3-pointer to stake Miami to a 61-52 lead early in the third quarter before Boston ignited an 18-0 run. Tatum converted twice from beyond the arc and added a jumper during that sequence.
The Heat pulled within 81-77 before Tatum made a jumper and a layup and Williams sank his fourth 3-pointer of the night.