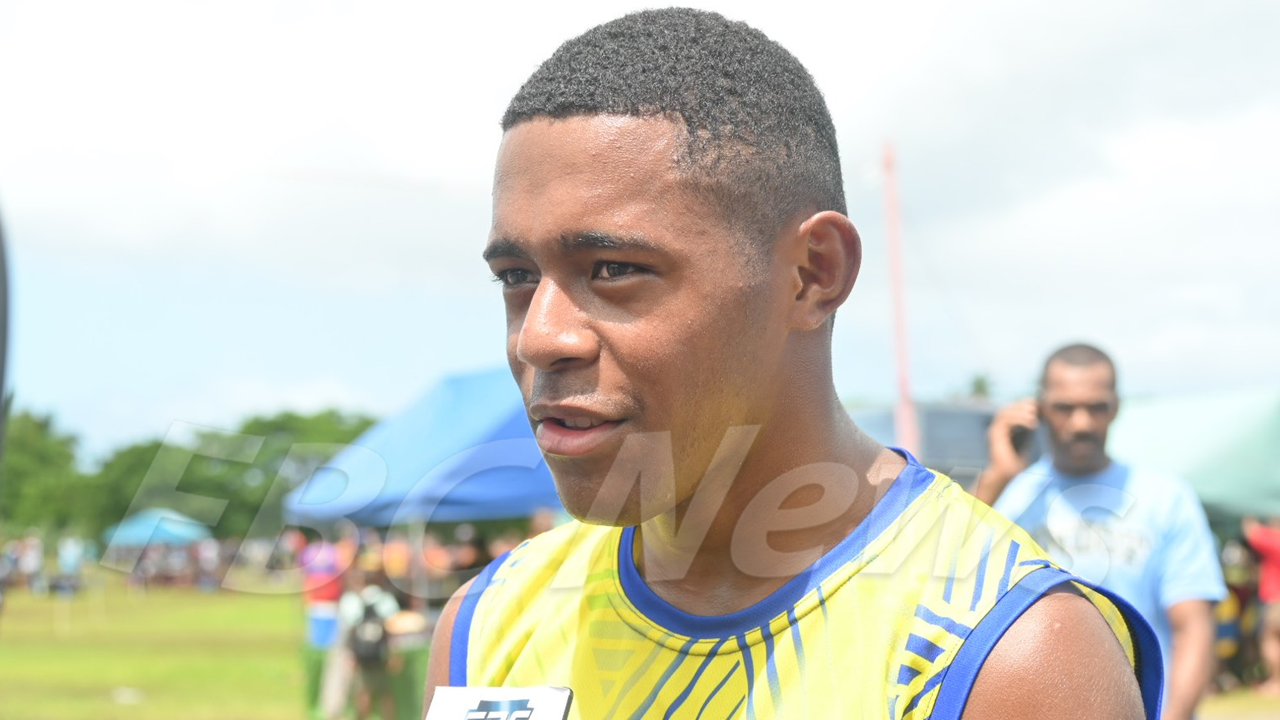 Mahatma Gandhi Memorial High School sprinter Emosi Laqere
Mahatma Gandhi Memorial High School sprinter Emosi Laqere hopes to replicate his 2022 Coca Cola Games 200m gold medal win in this year's Fiji Finals.
The 16-year-old from Naila, Bau in Tailevu has been training since November under the Royals club and is gauging his time during Athletics Fiji's weekly meet.
So far he is running at 23.40 seconds and he is aiming to reach the 23 seconds he ran during the Cokes.
Article continues after advertisement
Laqere is optimistic and has been challenged to take things up a notch this year.
"For me personally if I do what I did last year with consistent training, proper diet and prayer, I'm confident I can repeat what I did, hopefully with a better time because that's important."
Laqere adds at the moment his immediate aim is to get through the zone before shifting his focus to the Coke Games.
Having maternal links to Vatoa, Bau in Tailevu, the Year 10 student says the athletes knows that expectations from the school, family and old scholars will be high and they are taking things a step at a time.
MGM will be holding its inter-house competition on Friday at the HFC Bank Stadium in Suva.