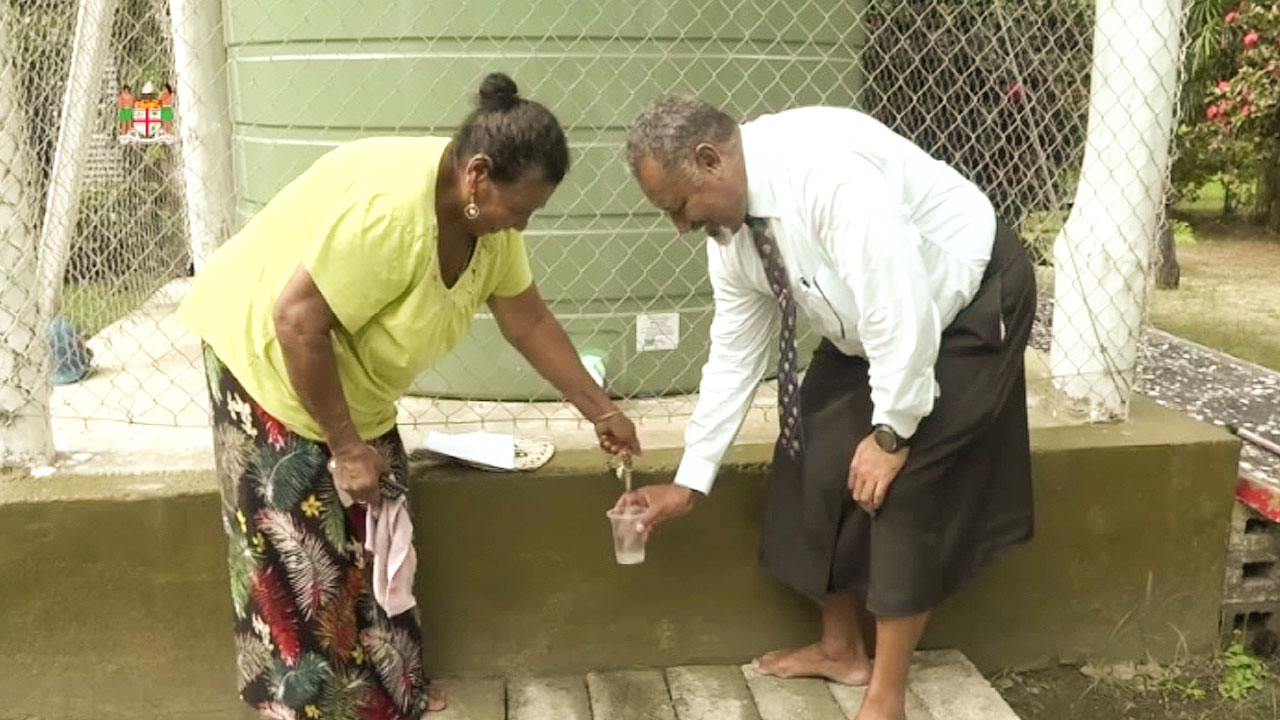 [Source: Fiji Government / Facebook]
Residents of Togoru and Taiperia in Navua will no longer have to worry about water supply.
Families living in this area faced difficulties in accessing water during coastal inundation and flooding as this affected their water sources.
Minister for Rural and Maritime Development and Disaster Management, Sakiasi Ditoka commissioned a water project in the area.
Article continues after advertisement
Ditoka says the completed water project included the construction of a water tank shed, guttering and piping system for rain water harvesting sites.
"This project provides a positive impact on the daily lives of individuals including our vulnerable groups such as women, children, senior citizens, and persons with disabilities. Going forward the Ministry urges the communities to form your water committee if this is yet to be in place. The committee should support and oversee the administration and maintenance of these facilities to ensure sustainability."
The investment amounted to $15,000 which will benefit 11 households and 38 villagers.