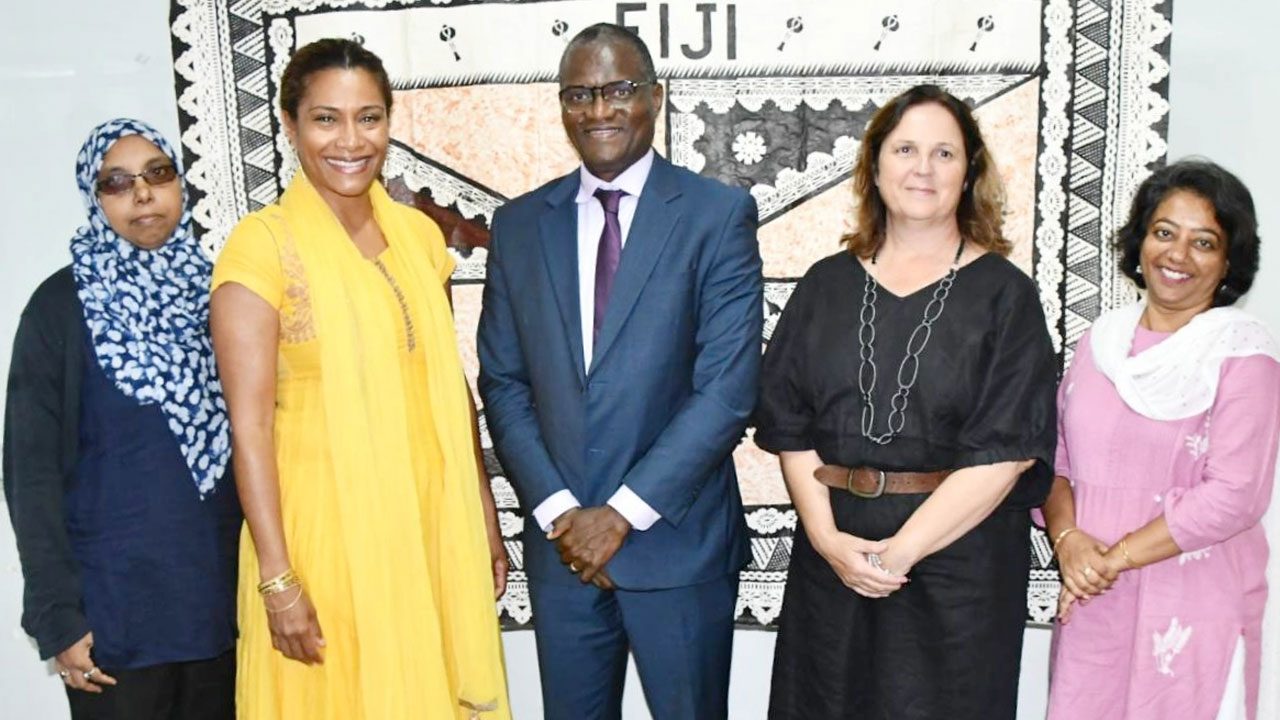 [Source: Fiji Government / Facebook]
The United Nations World Food Programme's Pacific Multi-Country Office reaffirms its partnership with the Ministry of Women, Children, and Poverty Alleviation to ensure no one is left behind.
As Country Director and Representative, Alpha Bah and Deputy Country Director, Emma Conlan, met with Minister Lynda Tabuya and Assistant Minister Sashi Kiran yesterday.
Bah says their partnership with the ministry is unwavering, and they look forward to working together.
Article continues after advertisement
She says they are confident that their joint efforts will strengthen the resilience of Fiji and its people and safeguard those most at risk.
They also engaged in productive discussions focusing on key areas such as social protection of the most vulnerable, gender equality, and welfare for senior citizens, persons with disabilities, and vulnerable populations.
Discussions were also held on the opportunities for technical support from WFP on cash-based assistance, data digitalization, and social protection.
Tabuya also acknowledged the World Food Programme for supporting the ministry with responsive projects such as food security.