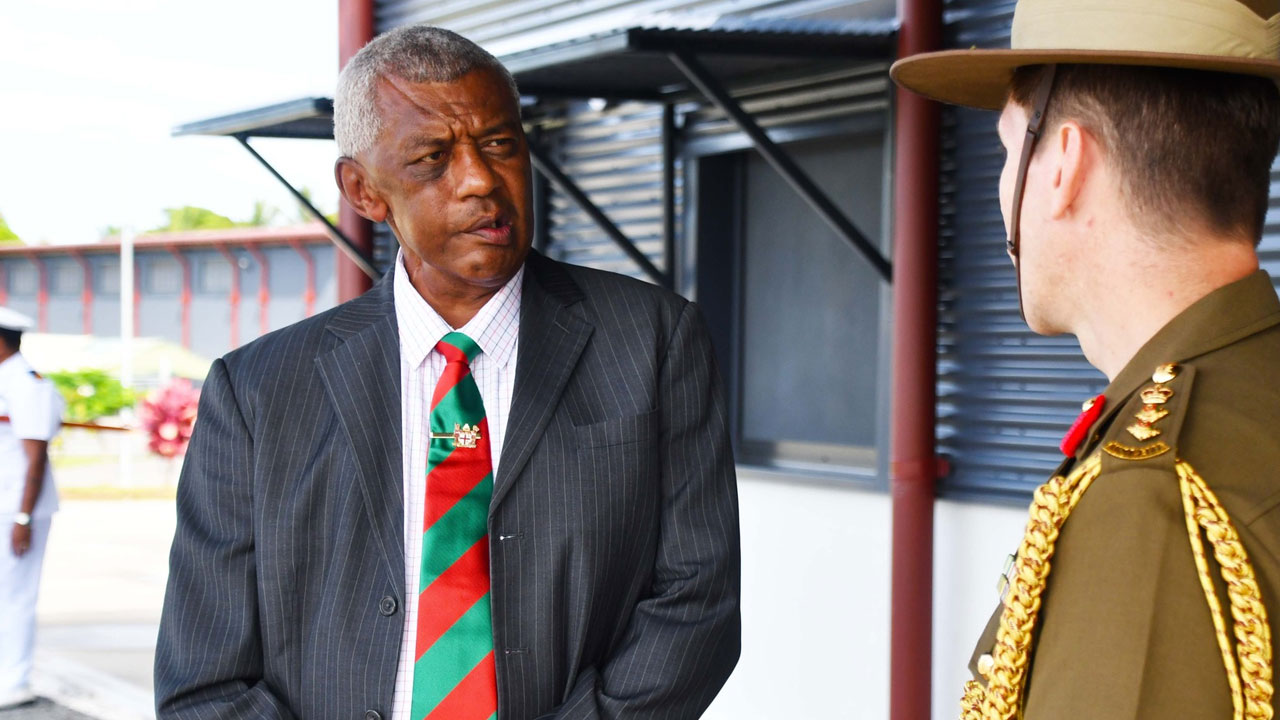 Minister for Home Affairs Pio Tikoduadua at the Republic of Fiji Military Force's Blackrock Peacekeeping Camp in Votualevu, Nadi. [Source: Fiji Government/Facebook]
Minister for Home Affairs Pio Tikoduadua says he is seriously concerned with a case of alleged brutality involving Fiji Corrections Service officers, which was highlighted on social media.
Tikoduadua says that he understands that the Fiji Police Force is investigating the matter and that the rule of law should take its course.
He is adamant that relevant authorities will get to the bottom of this issue.
Article continues after advertisement
"There is quite an understatement I'm very concerned. I am disappointed and that should never happen to anybody. Obviously, the mother is pleading for her son and she deserves justice."
Tikoduadua states that he deplores brutality by any part of the government, particularly those who are supposed to uphold it.
"And I'm calling on them, particularly their leaders to stop it. There cannot be any justification for what I'm seeing, no one can truly justify that."
The Minister for Home Affairs says they will let the law take its course to ensure the matter is investigated thoroughly.
Tikoduadua again stresses that institutions that protect the law must also abide by the law.
The woman who posted about the incident claims that her son was allegedly assaulted and sustained serious injuries as a result.
She also alleges that she has been instructed not to visit her son.
While acknowledging that her son was in the wrong, she maintains that he should not have been subjected to such treatment and is seeking justice.
Related Stories:
FCS tightlipped on alleged brutality case
Mother seeks justice following alleged brutality by FCS officers