[File Photo]
Over 100mm of rainfall was recorded over the last 24 hours in the country.
Fiji Meteorological Service Acting Director Stephen Meke says this was due to the trough of low pressure that is currently affecting the country.
He says the rainfall led to some cases of flooding of crossings in the Central Division.
Article continues after advertisement
Meke says people must continue to take precautions as rain and isolated thunderstorms are expected to continue throughout the day until tomorrow.
"We expect the system to clear tomorrow. With that said, we don't expect as intense rainfall as what we received yesterday as the system is gradually moving away. So by tomorrow, we should expect some clearing of this rain over the whole of Fiji."
Meke urged people living in low-lying and flood-prone areas to remain cautious as persistent rainfall can lead to flash-flooding.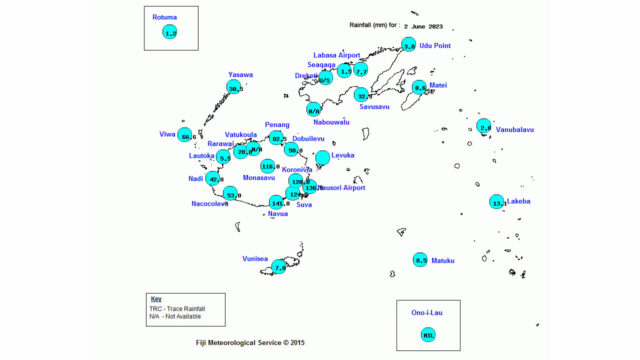 [Source: Fiji Meteorological Service]