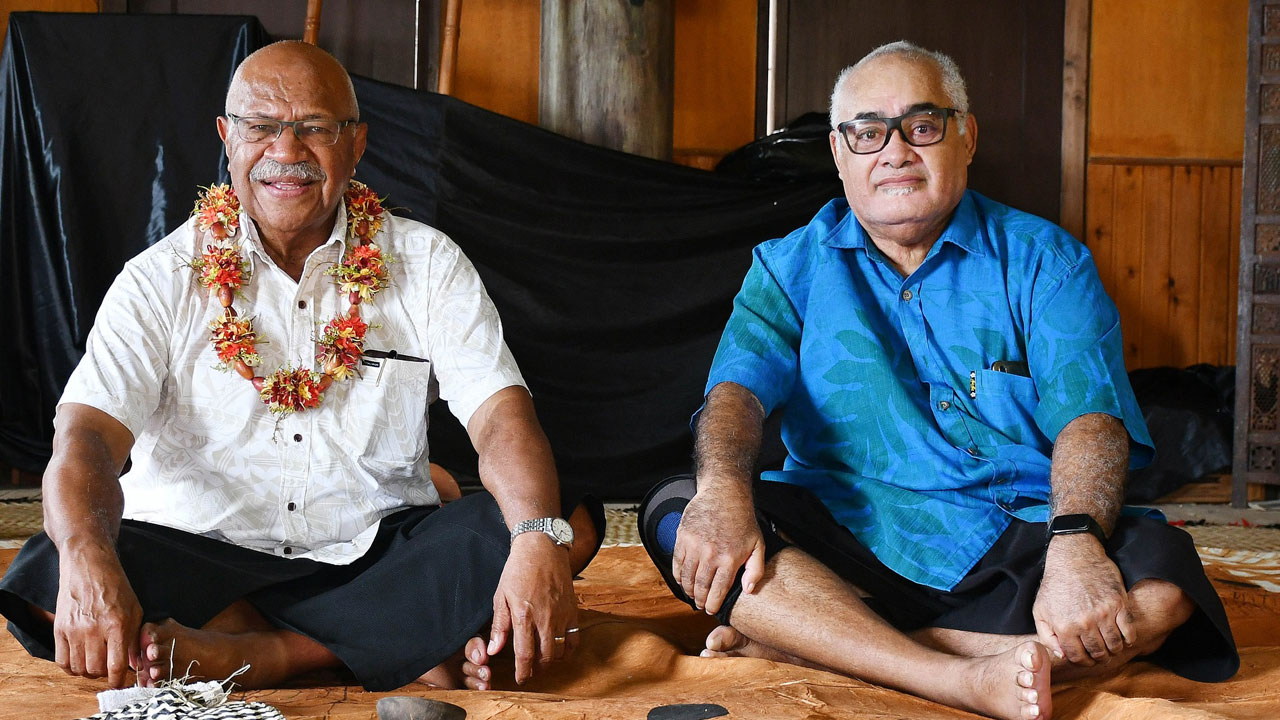 [Source: Fiji Government / Facebook]
Prime Minister Sitiveni Rabuka sought forgiveness from the paramount Chief of Bau and Head of the Kubuna Confederacy, Ratu Epenisa Cakobau on behalf of all political parties for campaigning to re-instate the Great Council of Chiefs.
Rabuka says any moves to reinstate the GCC should be sanctioned by the Chiefs of Fiji.
He sought forgiveness while presenting his isevusevu to Ratu Epenisa.
Article continues after advertisement
"The chiefs of Fiji reserve the right to reconvene the GCC hence we seek your pardon, the Vunivalu and head of the Kubuna confederacy as it is not our calling but we await the collective decision of our chiefs regarding the GCC."
Rabuka, the only commoner to be appointed as chair of the GCC says he is passionate about the chiefly institution, and will restore the respect and honour to the Chiefs.