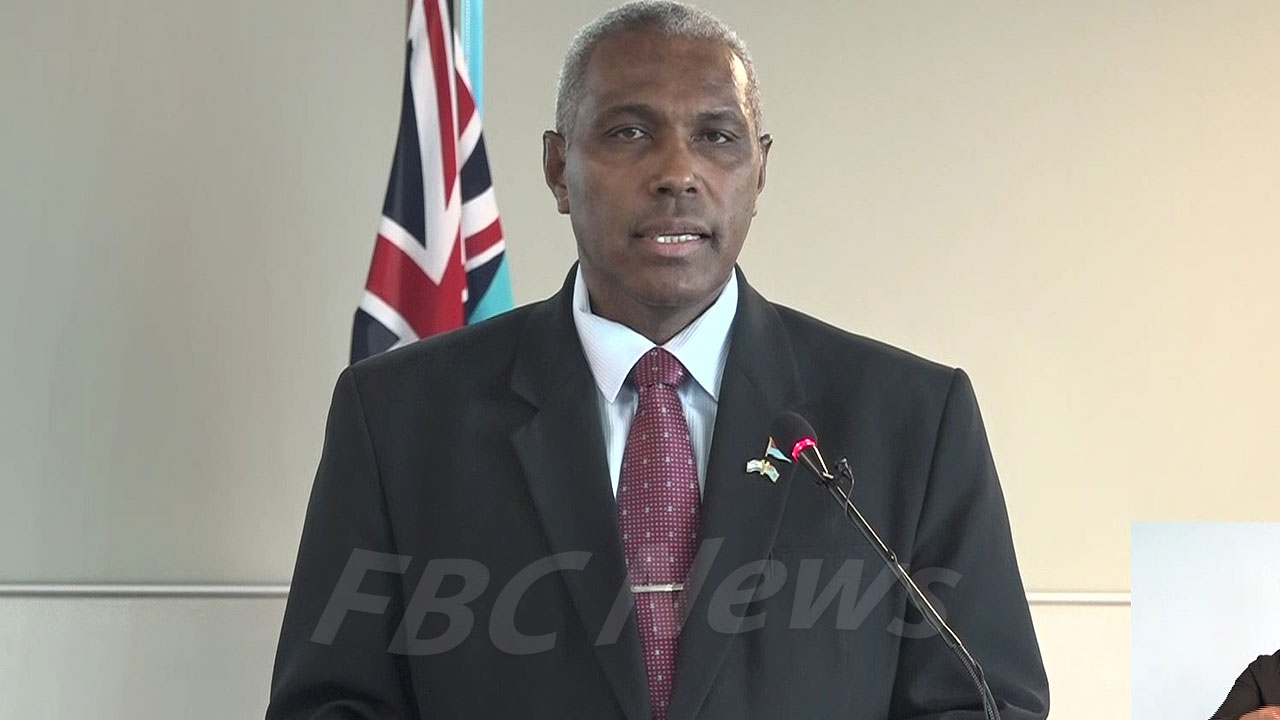 Attorney General Siromi Turaga during a press conference this afternoon.
Attorney General Siromi Turaga is challenging Aiyaz Sayed-Khaiyum to file a constitutional redress application to prove his accusations of constitutional breach.
Sayed-Khaiyum had claimed in a press conference over the weekend that there have been a number of incursions by the coalition government into the separation of powers.
Turaga says the coalition government will carry out its mandate within the constraints of the 2013 constitution.
Article continues after advertisement
"This government will continue to respect the constitution and follow the rule of law."
Turaga is questioning why Sayed-Khaiyum is making statements when he is not a sitting member of parliament.
"It is unfortunate that Mr Khaiyum is not the Shadow Attorney General and perhaps Honourable Faiyaz Koya should have stepped forward rather than being forced to flank a non-MP who lost his parliamentary seat having breached the law in attending the meeting of the constitutional office commission while being an MP and a party official of the Fiji First party."
Turaga added that it is all well and good to have political rhetoric and point fingers, but maintained that Sayed-Khaiyum's accusations hold no water.