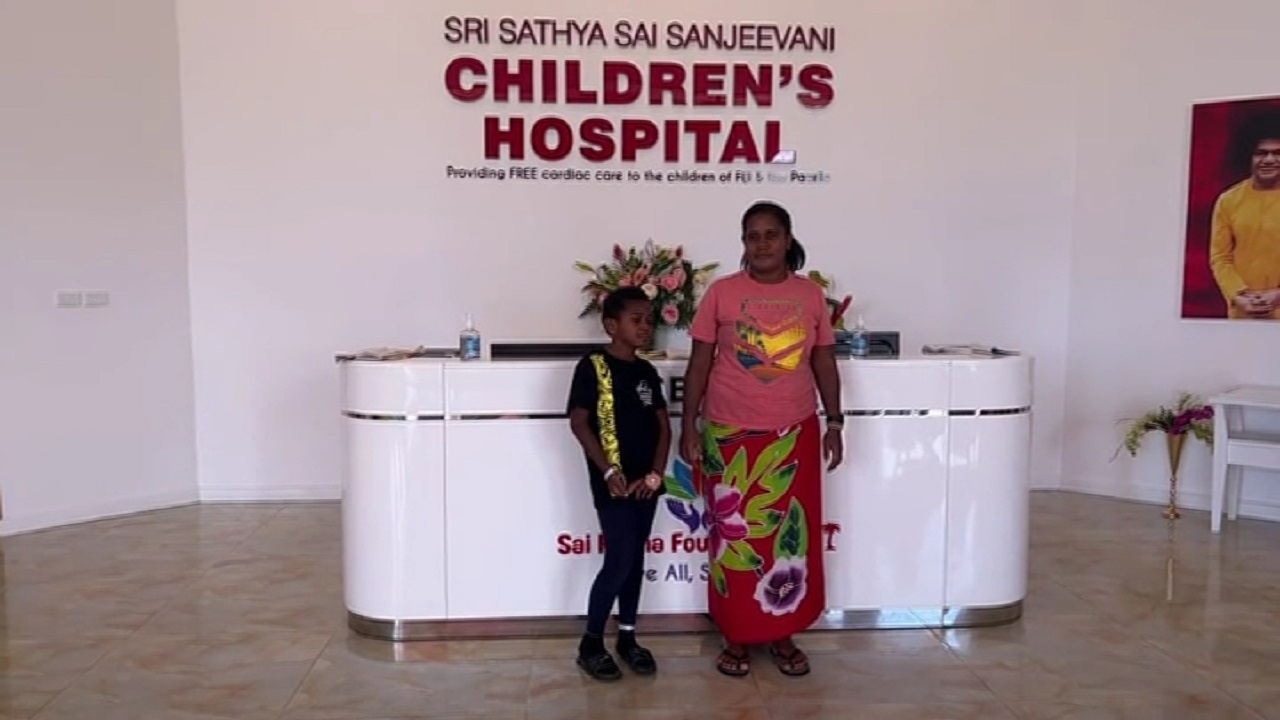 Asata Dauvere (left), with her mother Luisa Cavalevu after undergoing surgery at the Sai Sanjeevani Children's Hospital.
Luisa Cavalevu has counted the free life-saving open-heart surgery for her seven-year-old daughter, Asata Dauvere, as a blessing in disguise.
This as her daughter together with eight other children were given a new lease of life through surgeries conducted by the Sai Sanjeevani Children's Hospital.
Cavalevu says they are fortunate to be offered this free-of-charge service.
Article continues after advertisement
"A few children were supposed to come for operation, but we are so blessed that we were the one chosen for this lot of operation. A lot of people questioned how we were going to fund the operation, because we all did not know then that it was provided for free. I would like to thank the hospital for giving my daughter a new lease of life."
She says her daughter was diagnosed with a heart problem after undergoing a heart echocardiogram conducted by the hospital in Levuka.
Cavalevu says she was scared at first, worried about her daughter's well-being and how to fund her treatment, but breathed a sigh of relief when she was informed of the free service offered by the hospital.
She acknowledges the hospital for providing a state-of-the-art facility and services for free to the children and people of Fiji.
A 20-member team from Mumbai, India were part of the team that conducted the free life-saving open-heart surgeries for the nine children.
Since the official opening of Sai Sanjeevani Children's Hospital, they have saved the lives of 81 children and conducted thousands of echocardiograms.