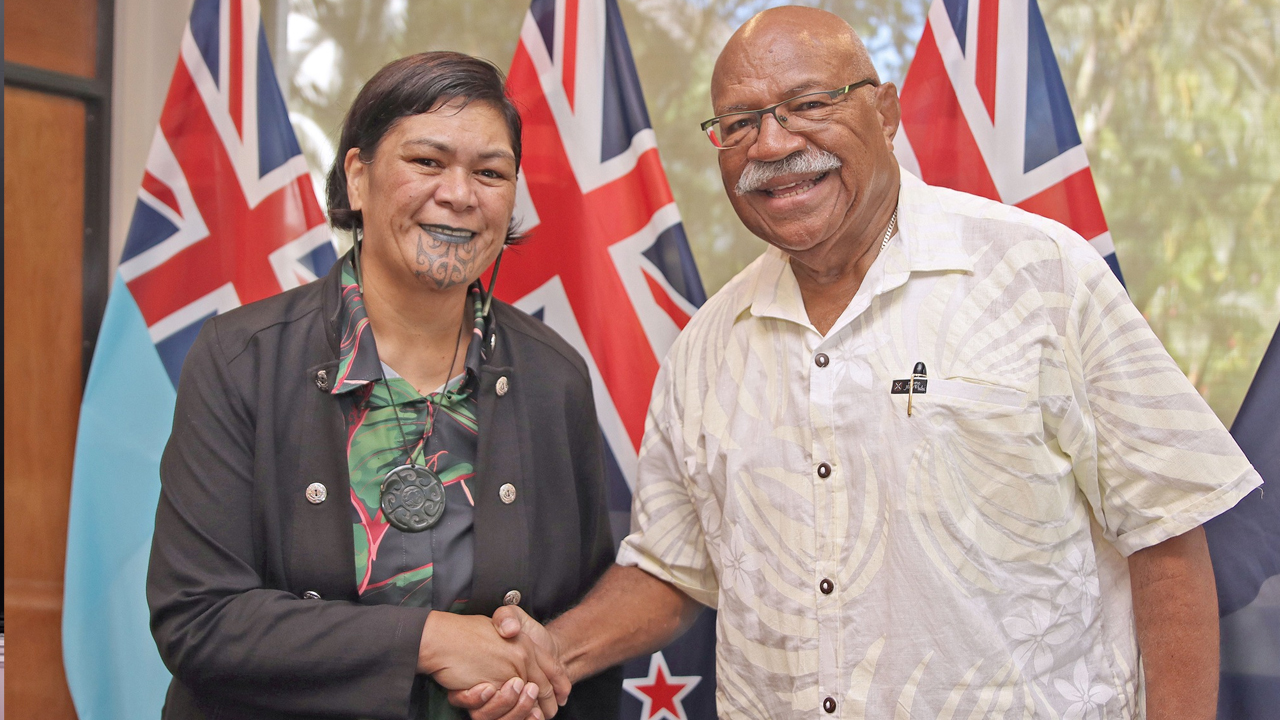 New Zealand's Foreign Affairs Minister Nanaia Mahuta (left), Fiji's Prime Minister Sitiveni Rabuka. [Source: Fiji Government/Facebook]
New Zealand's Foreign Affairs Minister Nanaia Mahuta has confirmed that her government is committing $10 million in budget support to Fiji.
She says an additional $20 million will go towards flexible climate action initiatives.
Mahuta had a meeting with Prime Minister Sitiveni Rabuka in Nadi this morning.
Article continues after advertisement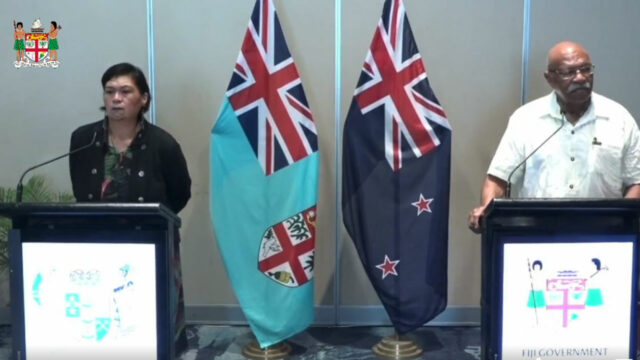 The Foreign Affairs Minister says New Zealand remains committed to doing its fair share in the global race to tackle climate change by assisting partner countries to protect lives, livelihoods, and infrastructure from the impacts of climate change.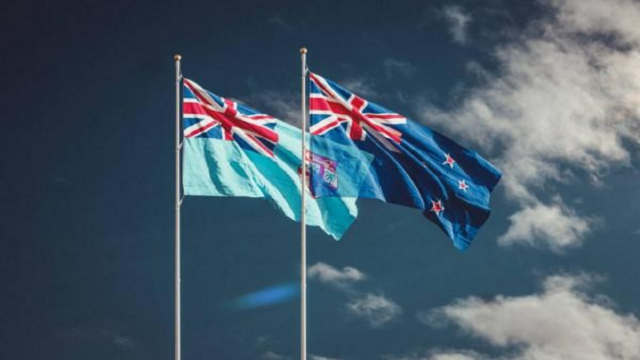 She adds that the investment enables NZ to support clean energy projects in developing countries and provide greater economic resilience to our region by ensuring buildings are able to withstand more damaging storms, crops are resilient to droughts, floods, and new pests, and communities are protected from sea level rise and storm surges.
"This will enable you to ensure that you can strengthen the resilient aspirations that you have, your aspirations to go further and meeting some of your climate action ambitions and to deliver national programs to strengthen the security and wellbeing of many of your communities."
Mahuta adds that the allocation of flexible climate finance for Fiji follows similar allocations of support for Samoa, Tonga, and the Cook Islands.
She says the $20 million is a drawdown on the $1.3 billion committed to combating climate change in the region.
Prime Minister Rabuka conveyed his heartfelt appreciation to New Zealand for its continued support, which includes finance for climate action initiatives and general budget support.
Rabuka says the meeting was fruitful.