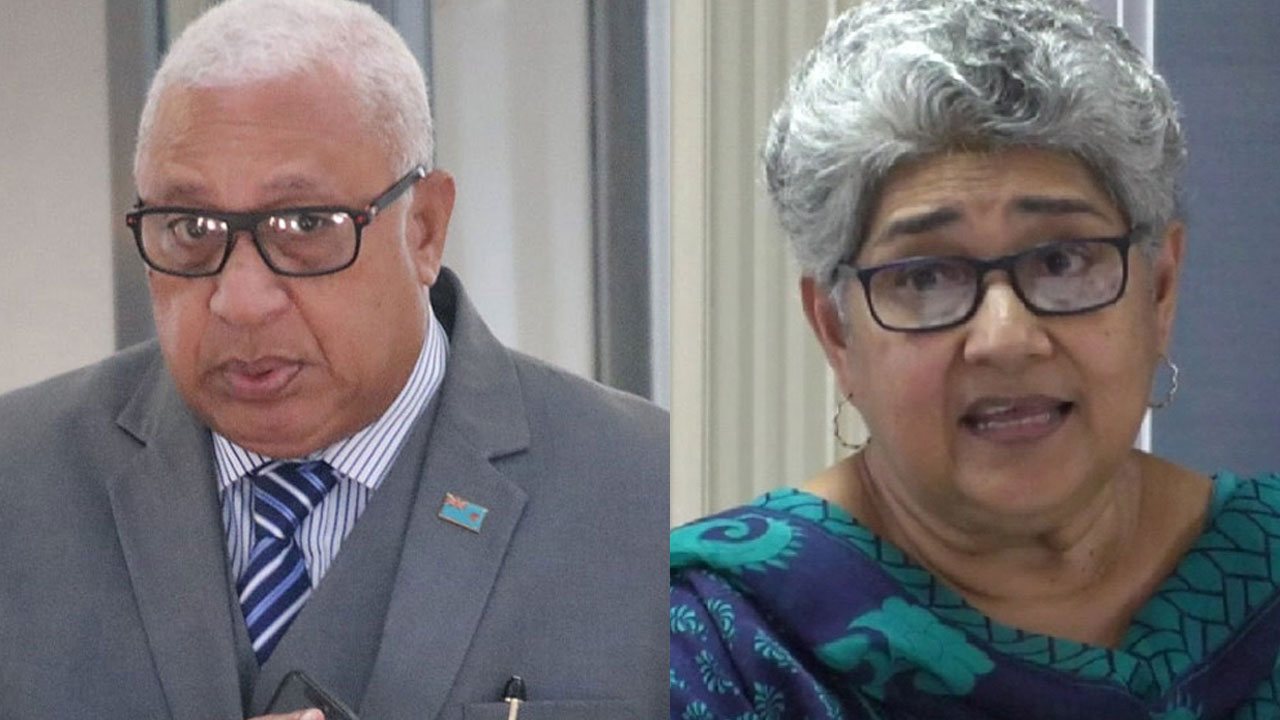 FijiFirst Leader Voreqe Bainimarama (Left), Feminist and Human Rights Activist Shamima Ali.
Feminist and Human Rights Activist Shamima Ali filed an official report at the Totogo Police Station against FijiFirst Leader Voreqe Bainimarama this morning.
Chief of Intelligence and Investigations ACP Surend Sami confirms the complaint is in relation to the statements made on live videos on the FijiFirst Facebook page on the 1st and 4th of January 2023.
In her complaint, Ali has alleged that Bainimarama's statements were intended to cause public alarm, anxiety, disaffection, discontent and with malicious intent.
Article continues after advertisement
ACP Sami says the matter was reported at Totogo Police Station and the investigation has now been taken over by CID.
This is the second complaint of this nature filed against Bainimarama.
The report was lodged by a member of The People's Alliance on the 5th of January.