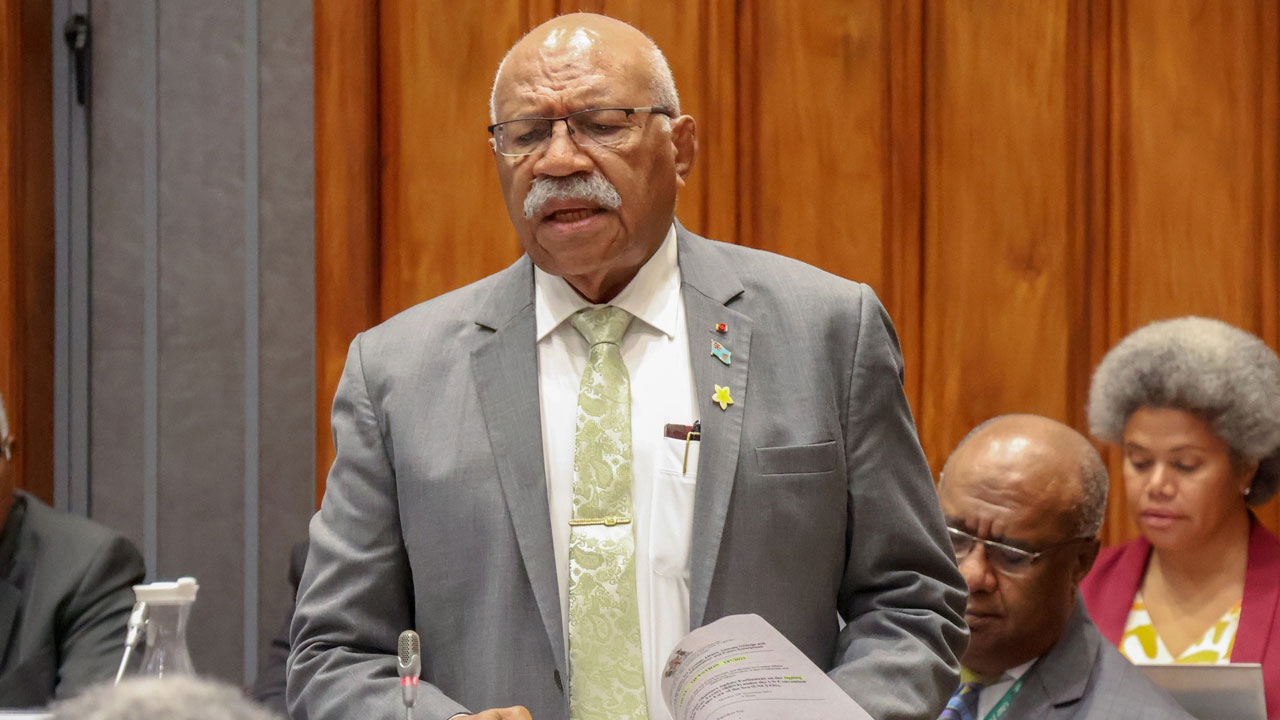 Prime Minster Sitiveni Rabuka in Parliament yesterday [Source: Parliament of the Republic of Fiji/Facebook]
Fiji was one of the first countries to sign the Biodiversity Beyond National Jurisdiction Treaty also known as the (BBNJ) Treaty of the of the Convention of the High Seas.
This was highlighted by Prime Minster Sitiveni Rabuka in Parliament yesterday.
He made the comments in response to a question raised by the Assistant Minister for Tourism and Civil Aviation Alitia Bainivalu on the update of the BBNJ treaty signing at the UN Convention on the seas.
Article continues after advertisement
Rabuka states that the treaty aims to better coordinate the stakeholders in protection of the areas beyond their national boundaries.
He adds that the high seas treaty is important in protecting and contributing to a healthy marine environment, promote equality and fairness, fight climate change and stronger blue economy while at the same preventing of biodiversity loss.