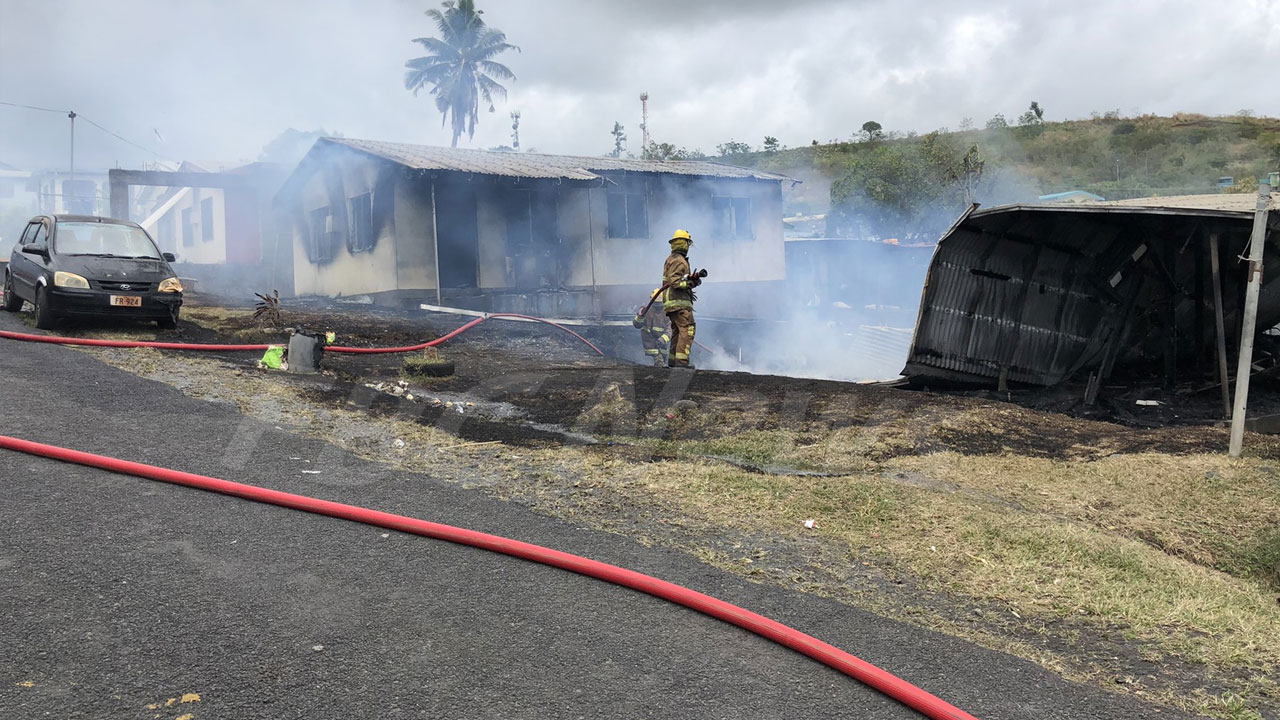 Two families in Bavadra Road, Lautoka are homeless after their houses were destroyed in a fire today.
While the flames have been brought under control, firefighters are still at the scene to ensure complete extinguishment.
Eyewitnesses recount a terrifying scene as the blaze erupted.
Article continues after advertisement
Meanwhile, the good news is there is no report of injuries or fatalities.
Investigation continues.