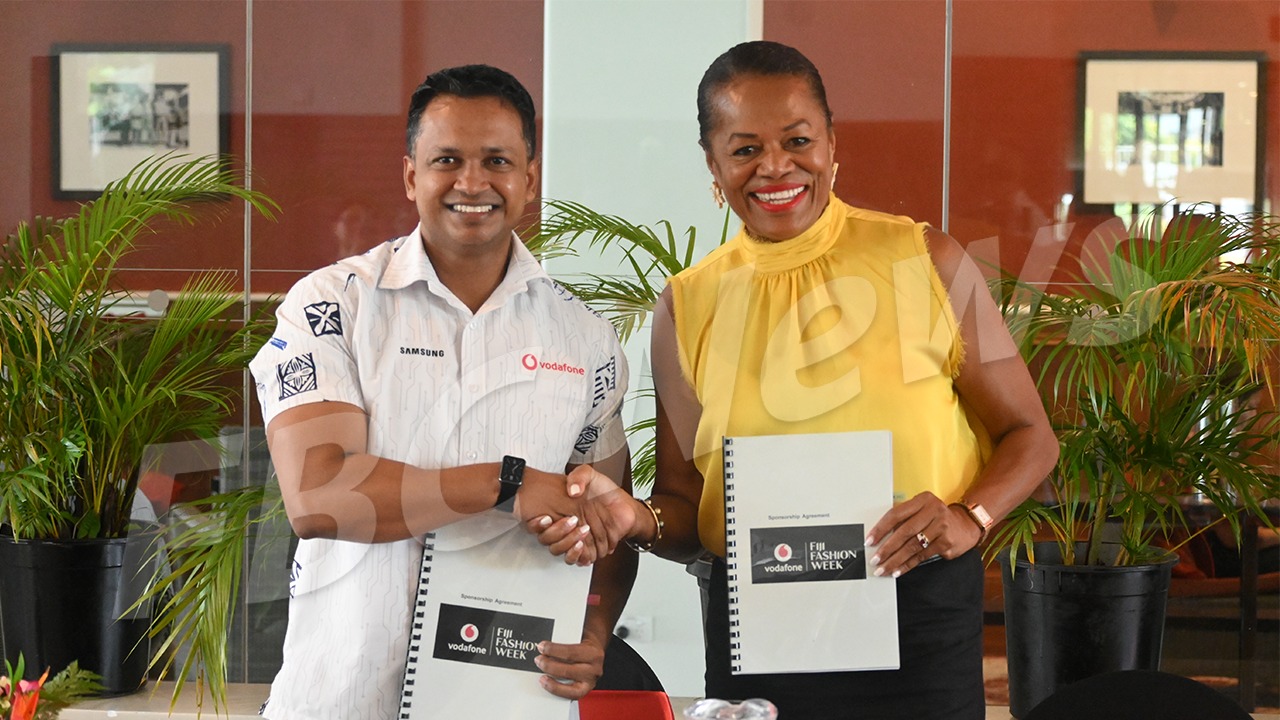 Acting CEO of Vodafone Fiji, Rajnesh Prasad (left),
The Fiji Fashion Week has secured a three-year partnership deal with Vodafone Fiji.
The collaboration which was signed today at the Grand Pacific Hotel in Suva aims to support Fijian designers and the Pacific creative arts community.
Managing Director of Fiji Fashion Week, Ellen Whippy-Knight praised the partnership as ideal, as Vodafone's technology will help designers promote and sell their creations on Viti Kart.
Article continues after advertisement
"But with the systems of Vodafone, with all of the platforms that they are able to provide, and with the data we require to actually carry out these processes, it really is a most fabulous opportune moment for Fashion Week or for Fiji Fashion Week's partnership with Vodafone."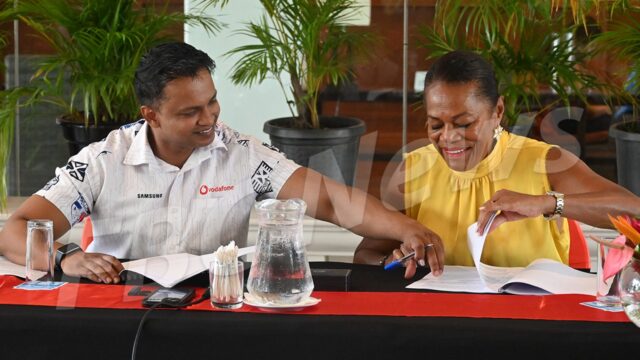 Acting CEO of Vodafone Fiji, Rajnesh Prasad, expressed the company's commitment to advancing fashion in Fiji to new heights.
"We have had a major discussion with Fiji fashion, and we are looking at a major initiative where we will take these fashion designers and put them over on the Vitikart platform."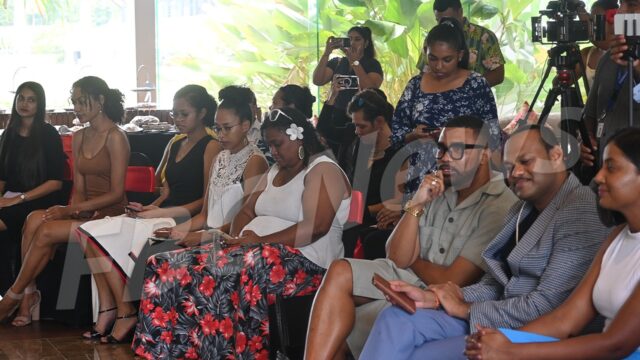 The Vodafone Fiji Fashion Week starts on May 27th and ends on June 3rd.