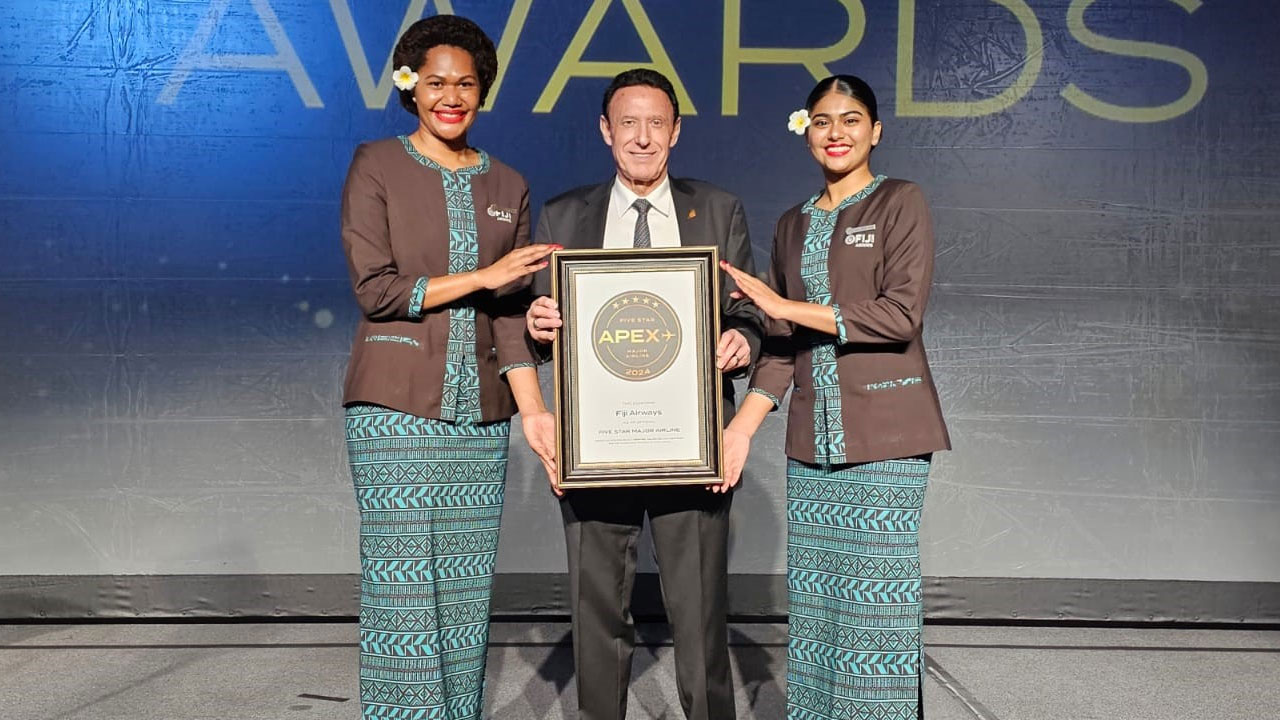 [Source: Supplied]
Fiji Airways continues to shine on the global stage after recording its second consecutive victory as a Five Star Major Airline in the APEX Official Airline Ratings.
Managing Director and Chief Executive Andre Viljoen accepted the award in California and says the achievement is no small feat, especially for an airline of its size, located in the remote South Pacific.
Viljoen says the award is a testament to the dedication, resilience and tenacity of their exceptional team.
Article continues after advertisement
He adds it is not just a win for Fiji Airways but also for the entire nation.
Viljoen says despite the challenges posed by the pandemic, the national carrier has shown remarkable strength and is now counted among the elite major airlines globally.
The CEO says Fiji Airways remains steadfast in its pursuit of excellence, ensuring that passengers' experiences continue to be marked by comfort, safety and exceptional service.