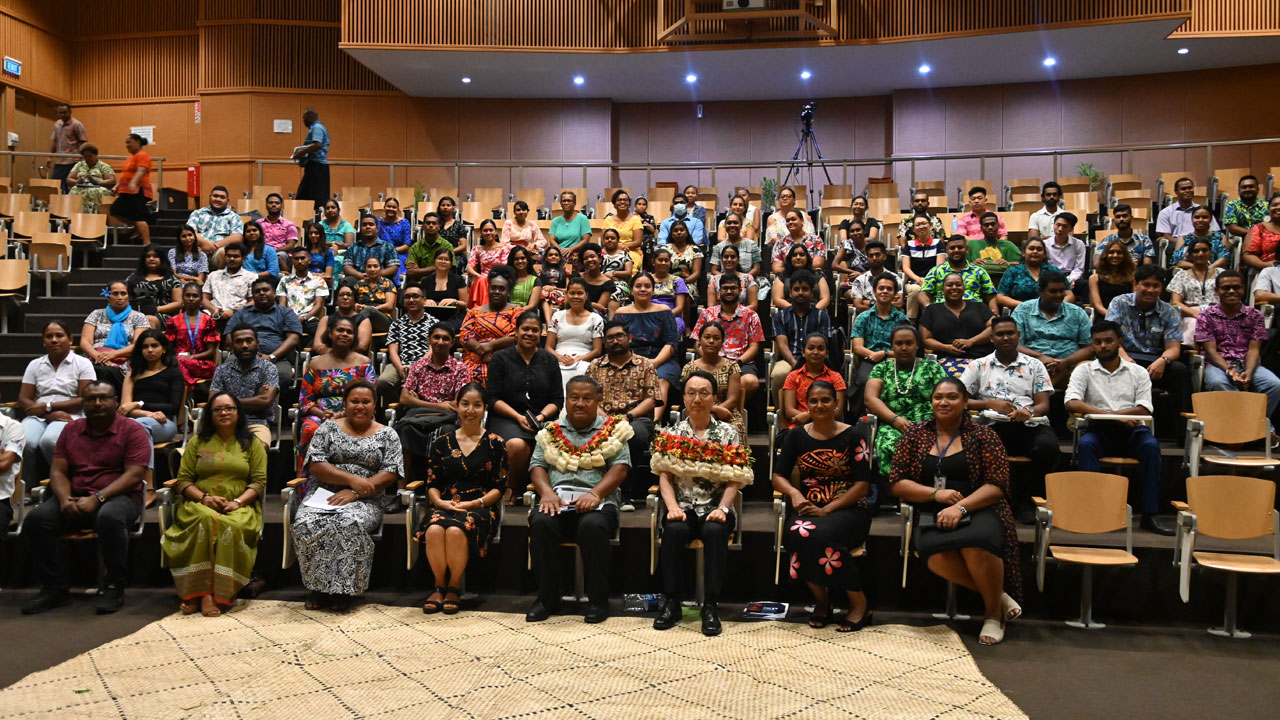 [Source: USP Website]
After a hiatus of two years, 110 regional students are expected to leave for Japan next week as part of the 2022 JENESYS program.
This cultural exchange program is fully funded by the government of Japan and the University of the South Pacific's International Office.
The ambassador of Japan to Fiji, Kawakami Fumihiro, says the program aims to develop a cohesive society.
Article continues after advertisement
"The primary focus of this JENESYS programme is to carry out the cultural exchange in such a way that it enhances the Pacific's understanding of Japan, its people, its culture, respective way of life and vice versa."
USP's acting vice chancellor and president, Jito Vanualailai, says the program is a platform to build closer ties between Japan and the Pacific.
"This project would see the building of a closer relationship between Japan and the Pacific Island countries in the period after the great east-Japan earthquake in March 2011. Government of Japan launched the Kizuna project for further promote people-to-people exchange and mutual understanding between the Japanese and pacific island youth."
The program is a seven- to nine-day study tour for regional students between the ages of 18 and 34, enrolled in a degree or higher-level program at USP.
The Government of Japan has reaffirmed its support towards this critical programme in the years to come, to ensure the ties are strengthened and maintained between Japan and the Pacific.