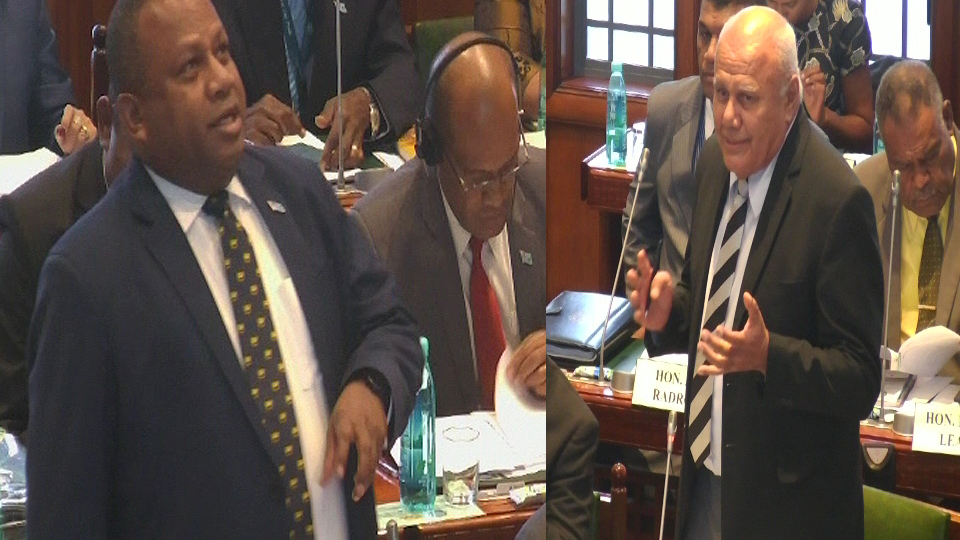 Defense Minister Inia Seruiratu [left] and Opposition MP Viliame Gavoka
Defense Minister Inia Seruiratu says Fiji as a developing country must have trade and develop strategic partnerships with all our friends.
This was in response to Opposition MP Viliame Gavoka who claims the Chinese Belt and Road Initiative (BRI) will have serious implications on the country.
The BRI is a development strategy adopted by the Chinese government involving infrastructure development and investments in 27 countries across Europe, Asia, and the Pacific.
Article continues after advertisement
Seruiratu says Fiji must not be suspicious of China or other countries when it comes to trade agreements.
"We need to look at the economic trends. Asia, the Honorable Speaker, is now a major player in the dynamics of the Economic dimensions globally. If you look at Australia, Honorable Speaker, imagine how they would manage if it wasn't for the arrangements they had with China today. Same with Fiji, it's about development, it's about trade, and it's about the economic growth because that's what the belt road initiative is all about."
A memorandum of Understanding on cooperation within the framework of the BRI was signed between Fiji and China last year.
The purpose of this is to provide a framework for engagement and collaboration between the two countries in areas of mutual interest.