News
Be wary of the Ciguatera Fish Poisoning
December 6, 2018 7:35 am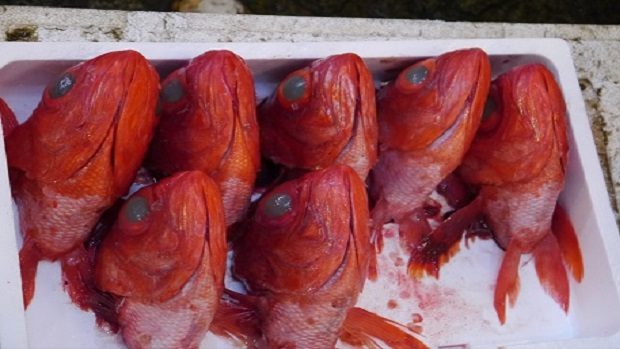 The Ministry of Fisheries is advising members of the public to be wary of Ciguatera Fish Poisoning
The Ministry of Fisheries is advising members of the public to be wary of Ciguatera Fish Poisoning during this festive season.
Ciguatera is a toxin produced by marine micro-algae specifically a dinoflagellate, called Gambierdiscus toxicus.
Tropical marine fish accumulate this toxin through their diet by eating algae or smaller fish and when humans eat contaminated fish, they develop ciguatera fish poisoning.
Article continues after advertisement
Symptoms of the poisoning occurs 2-24 hours after eating fish with this toxin and the most common signs are; numbness in fingers, toes, lips, mouth and throat, burning sensation on contact with cold water, join and muscle pain as well as nausea, vomiting, diarrhea and severe headache.
Members of the public when buying fish need to be wary of certain fish that could contain these poisonous toxins like Ogo, Donu Saloa, Dokonivudi, Kake Sailoa, Bati, Regurawa, Daniva, Sumusumu, Dabea, Delabulewa and Utouto to name a few.
Members of the public are advised to seek medical attention at the on-set of the symptoms.
Keep Connected With The Latest News, Weather, And Sports on Fiji's Best Radio stations.