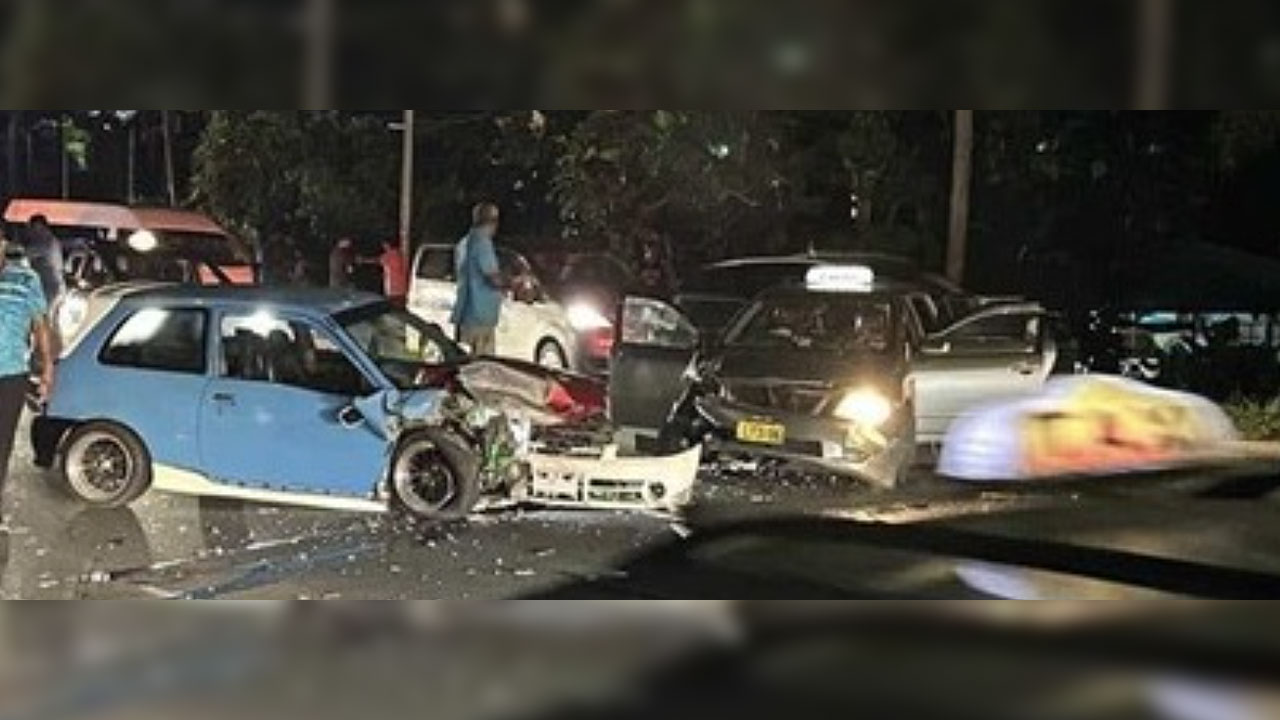 [Source: Fiji Police Force/ Facebook]
Four people have been hospitalized following another serious accident last night.
Police say the accident occurred along Kings Road near Vesida after 8pm.
It is alleged that the driver of the private vehicle while trying to overtake from the inside lane, bumped a taxi travelling in the opposite direction.
Article continues after advertisement
Director Traffic, Senior Superintendent of Police Mitieli Divuana, says the initial information gathered was that the accident was due to the blatant disregard of traffic laws and respect for other road users, as it could have resulted in the tragic loss of life.
SSP Divuana says the biggest hurdle faced by law enforcement continues to be the attitude of drivers.
He adds the police will continue to issue advisories and conduct traffic operations, and is pleading with drivers to understand that their decision not to adhere to or comply with road laws not only threatens their safety but that of other innocent road users.