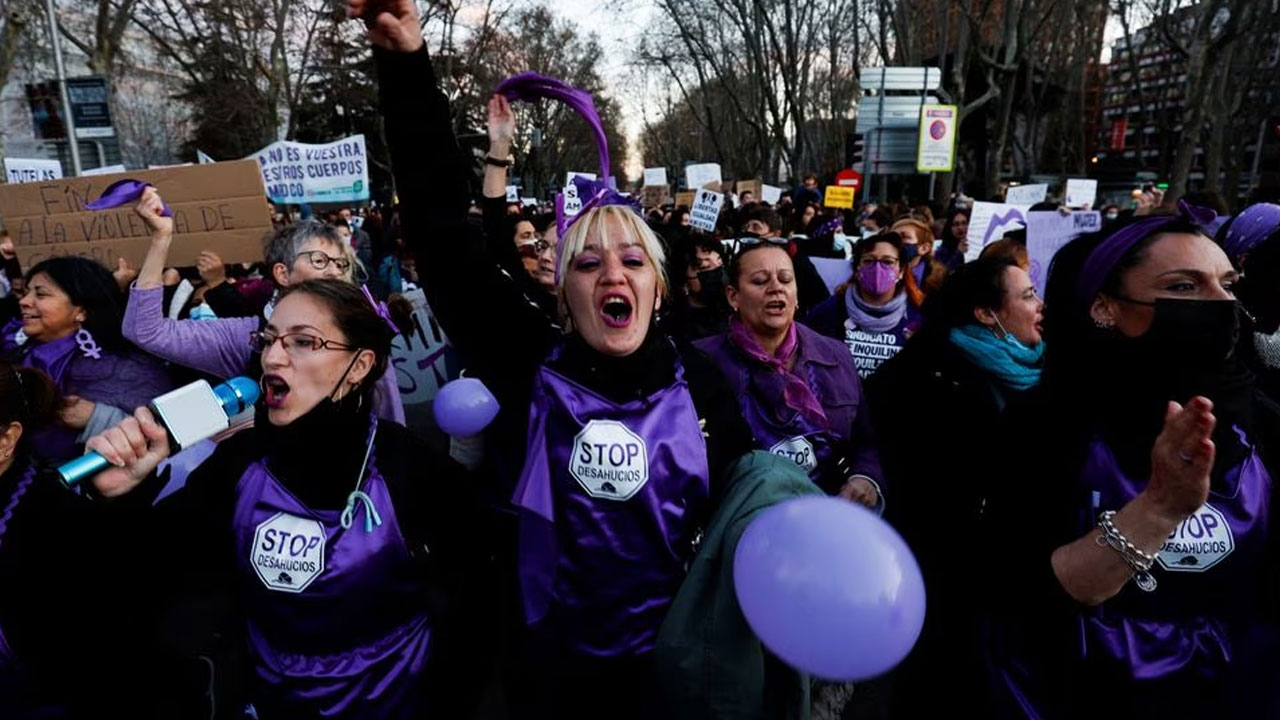 [Source: Reuters]
Thousands of purple-clad protesters marched in several Spanish cities in competing rallies for International Women's Day.
Reflecting diverging ideologies within the feminist movement and a deepening rift within the leftist coalition government.
It is the second year that divided opinions on issues such as trans rights and banning prostitution have meant that cities like Madrid, Santiago de Compostela and Gijon staged opposing marches.
Article continues after advertisement
Gender issues have been one of the cornerstones of the coalition government's policy agenda. It passed a law recently to make it easier to access abortion in the public health system and became the first European country to introduce paid leave for women who suffer painful periods.
But the promotion of gender equality has also exposed fissures, especially on rights for transgender women. Much of the debate was sparked by a transgender rights bill passed last year to make it easier for transgender people to change their legal gender.
The ruling Socialists and their far-left junior coalition partner Unidas Podemos are also divided over whether to ban prostitution.
On Tuesday, divisions were apparent when the Socialists undermined Unidas Podemos by voting with opposition parties to reform the "Only Yes Is Yes" law which was meant to better define sexual consent but ended up inadvertently providing a loophole for some perpetrators to reduce their sentences.
Nevertheless, the Socialist ministers joined the main rally, which supported the political stance of Unidas Podemos.
The festive crowds marched in central Madrid, chanting "Madrid will be the tomb of machismo", and under the banner: "We are the necessary yell: feminism is changing everything".
In the alternative, much smaller march, many of the attendees who were against the transgender rights law called for the resignation of the equality minister and carried slogans such as "March 8 is for women".
Barcelona was one of the few cities with a united march with more than 40,000 people attendees carrying placards such as "What you do to one of us you do to all of us", a common message against gender violence in all of Wednesday's rallies.