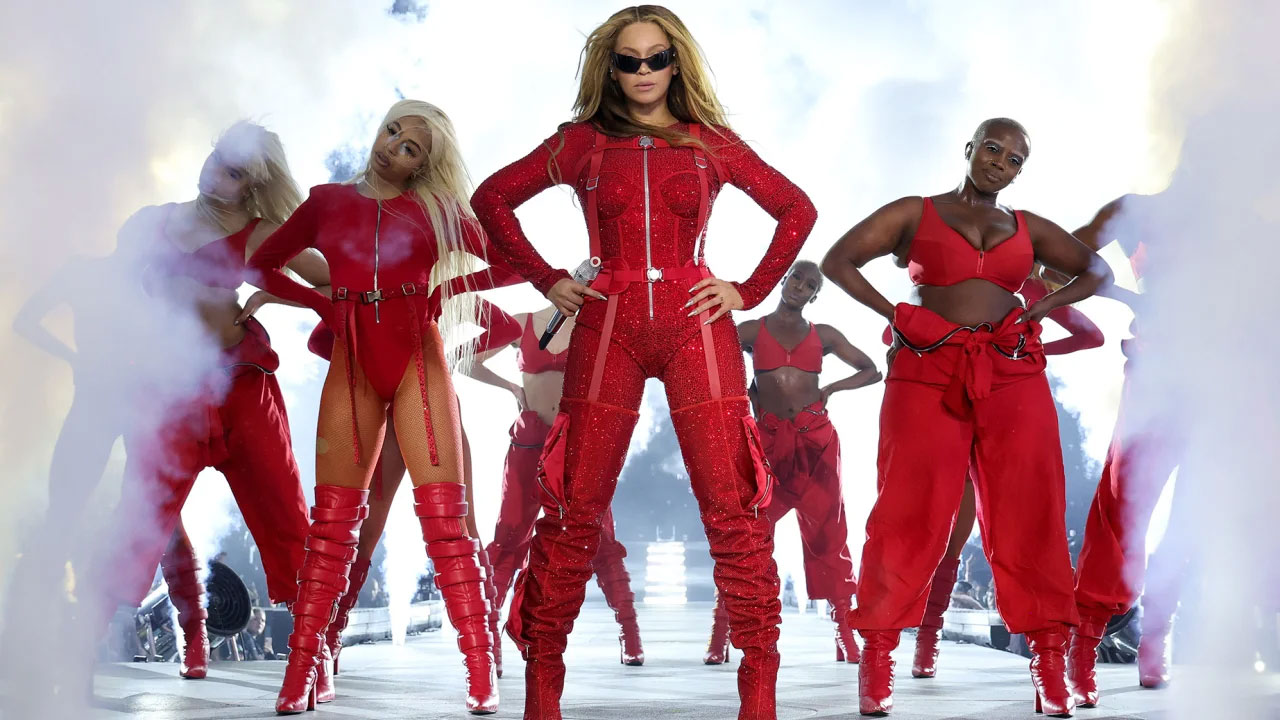 [Source: CNN Entertainment]
Add to the list of Taylor Swift and Beyoncé's accomplishments an unlikely new mission: Helping to save movie theaters.
As theater owners – apparently tired of waiting for Hollywood to mount a rescue mission – have seemingly opted to take matters into their own hands.
Swift's deal with AMC to play a concert movie based on her "Eras Tour," opening October 13, will be followed by Beyoncé's plan to do the same with her "Renaissance World Tour," destined to hit theaters in December.
Article continues after advertisement
For theaters, eyeing a potentially grim fall with the ranks of movies thinned out by the writers and actors strikes, the one-two punch looks like a gift from the musical gods, and a potential means of filling seats that doesn't rely on what has come to look like an increasingly shaky theatrical business even for usually reliable studio blockbusters.
Yes, the summer brought us "Barbie" and "Oppenheimer" – or "Barbenheimer," as they came to be known – but also saw expensive movies like "The Flash," "Indiana Jones and the Dial of Destiny" and even the latest "Mission: Impossible" all fall short of expectations in their missions to boost box-office totals.
The turn toward using theaters for concert movies and other events isn't new, but it does reflect a potential pivot that hinges on the notion something like watching a concert with the best seat in the house – even mediated through the medium of film – represents an experience that people want to share in person, something that has become increasingly elusive in the streaming age.
Whether this amounts to a stopgap measure or a full pivot into a new opportunity for theaters remains to be seen. There's risk all around, though probably the least of it involving Swift and Beyoncé, who, unlike lesser artists, needn't worry about cannibalizing their tour-going fan bases by giving them a diluted version of what they get in an arena- or stadium-sized venue live.
That might not be as true for other musical acts that might follow this siren song and try to emulate this model.
The clear winner, for now, would appear to be consumers, especially those who were unwilling or unable to buy tickets for these concerts but will now have the chance to experience a facsimile of them at a much-reduced cost, and without the headaches and hassles associated with attending.
The bigger issue is that for theaters struggling through the combination of streaming and the lingering fallout associated with the pandemic, this might amount to putting a band-aid on a wound that requires a more significant response. Certainly, movie studios need to prove that they can deliver titles that will lure audiences out of the house, with Marvel's "The Marvels" and DC's "Aquaman" sequel among the contenders that will test those abilities through the remainder of the year.
For now, the twin power of Beyoncé and Swift could represent the unlikely heroes for which theaters – having spent the last few years grappling with existential questions about the future – have been waiting.
Still, to quote a line from the movie "L.A. Confidential" about needing a hero to resolve a major crisis, "In a situation like this, you're going to need more than one."