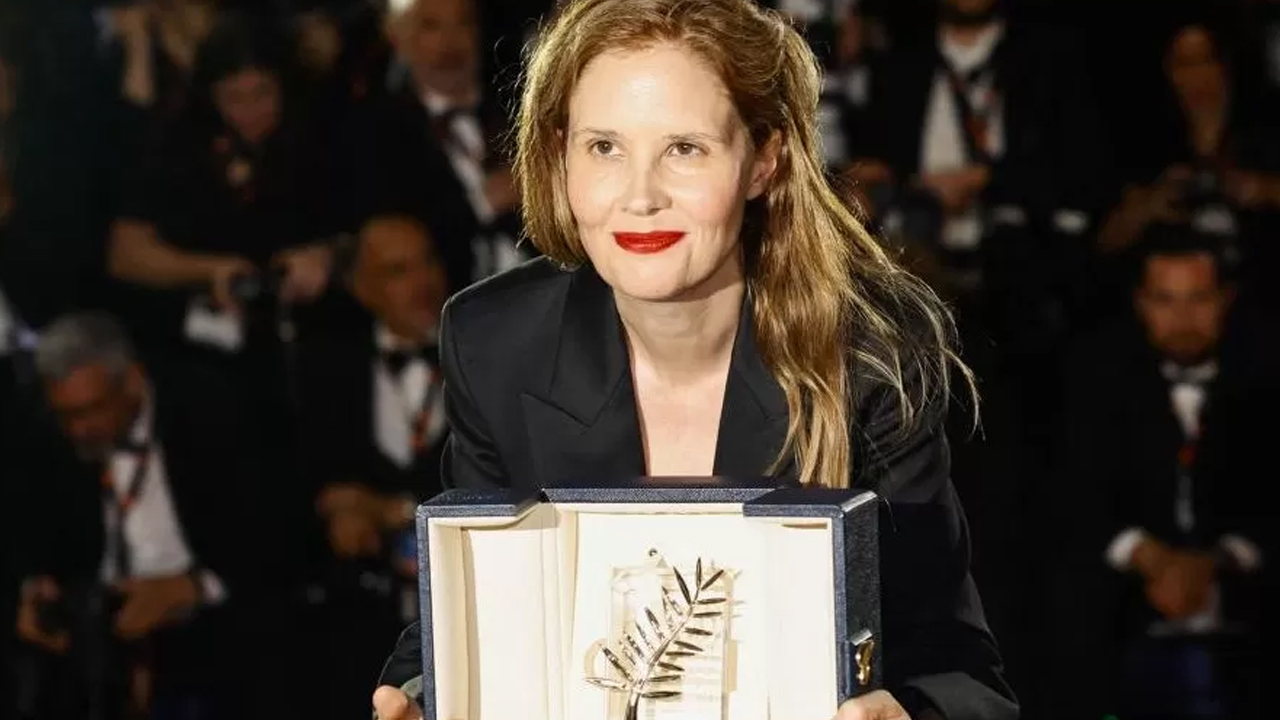 [Source: BBC]
French murder mystery film Anatomy of a Fall has taken the top prize at this year's Cannes Film Festival.
Director Justine Triet won the Palme d'Or for her tense courtroom drama, which tells the story of a writer accused of her husband's murder.
She becomes the third female director ever to win the prestigious prize, which was first awarded in 1955.
Article continues after advertisement
Her thriller stars German actress Sandra Hüller, who also stars in the Cannes runner-up, The Zone of Interest.
As she accepted the award, Triet slammed the French government over its response to recent pension protests.
"These protests were… repressed in a shocking way," she said in her speech, after being presented with the award by Hollywood star Jane Fonda.
President Emmanuel Macron's reforms of the pension system, which include raising the retirement age from 62 to 64, have caused huge protests in France.
Triet also criticised what she called the government's "commercialisation of culture" – leading France's Culture Minister Rima Abdul Malak to hit back, saying she was "gobsmacked" by the "unfair" comments.
The Grand Prix, the second-highest prize, went to British director Jonathan Glazer for The Zone of Interest, an adaptation of the late Martin Amis's novel of the same name about a family living next to Auschwitz.
Meanwhile, the best actor award went to Japan's Koji Yakusho for his role as a middle-aged Tokyo man who cleans toilets in Wim Wenders' Perfect Days, and Turkey's Merve Dizdar was named best actress for About Dry Grasses.
And Vietnamese-French director Tran Anh Hung won best director for Pot-au-Feu, a love story starring Juliette Binoche and Benoît Magimel set in a 19th century French chateau.
The festival was one of the biggest in years for celebrity names on the red carpet – Hollywood legends Martin Scorsese, Robert De Niro, Quentin Tarantino, Isabella Rossellini and Sean Penn all made appearances.
Harrison Ford also attended to receive an honorary Palme d'Or ahead of the screening of his new film, Indiana Jones and the Dial of Destiny.
The US star, 80, said he was "deeply moved and humbled" to be honoured with the award.
The Palme d'Or is the highest prize awarded at the festival and was introduced in 1955 by the festival's organising committee.
Triet beat 21 other films in competition for the accolade, seeing off tough competition from new films by acclaimed directors including Wes Anderson and Ken Loach.