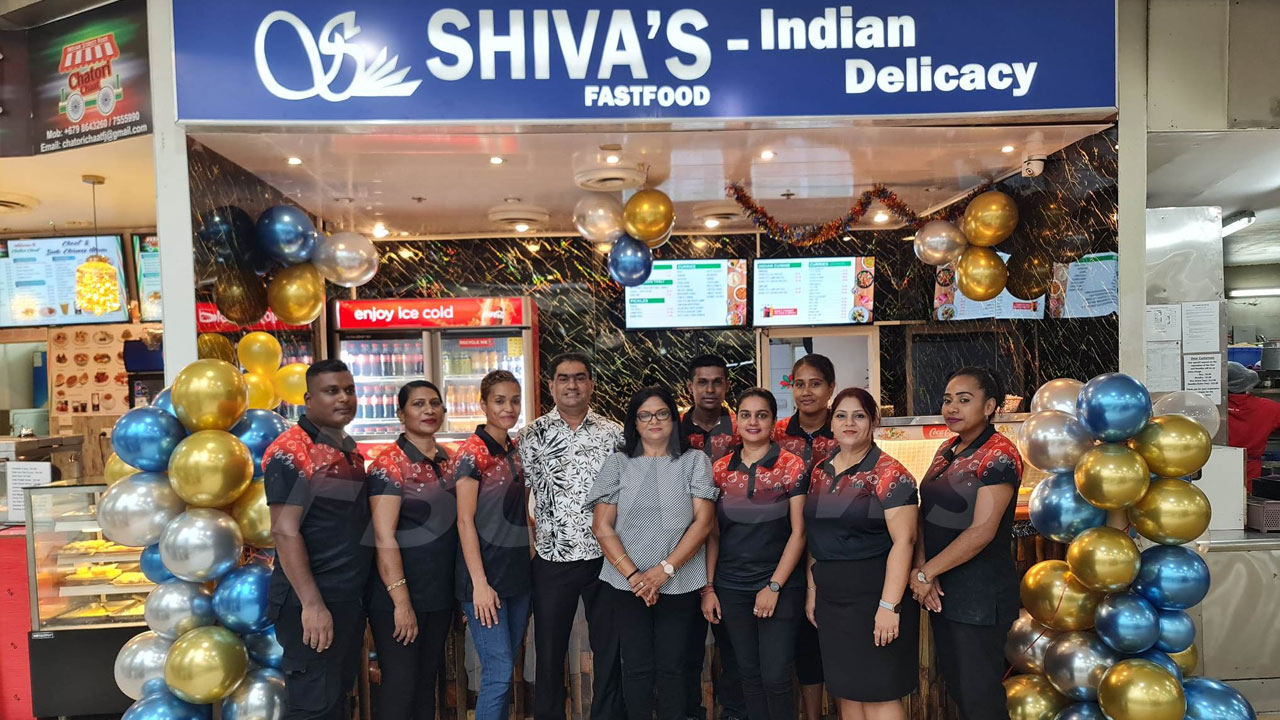 Staff and owner of Shiva's Indian delicacy after the opening today.
The owner of Shiva's Indian Delicacy has opened his fourth branch in MHCC, Suva.
Sunil Singh says after successful operations in Sigatoka, he decided to invest $80,000 in this new branch in the Capital City.
He says this branch has created eight new jobs.
Article continues after advertisement
"My inspiration came from when I was in the bank, I saw people working hard I used to pass by the market then I thought to invest in a business."
Singh says while working in the bank, he saw various businessmen investing in ventures, which motivated him to start his own business.
He now employs 34 staff in his four outlets, three of which are situated in Sigatoka.