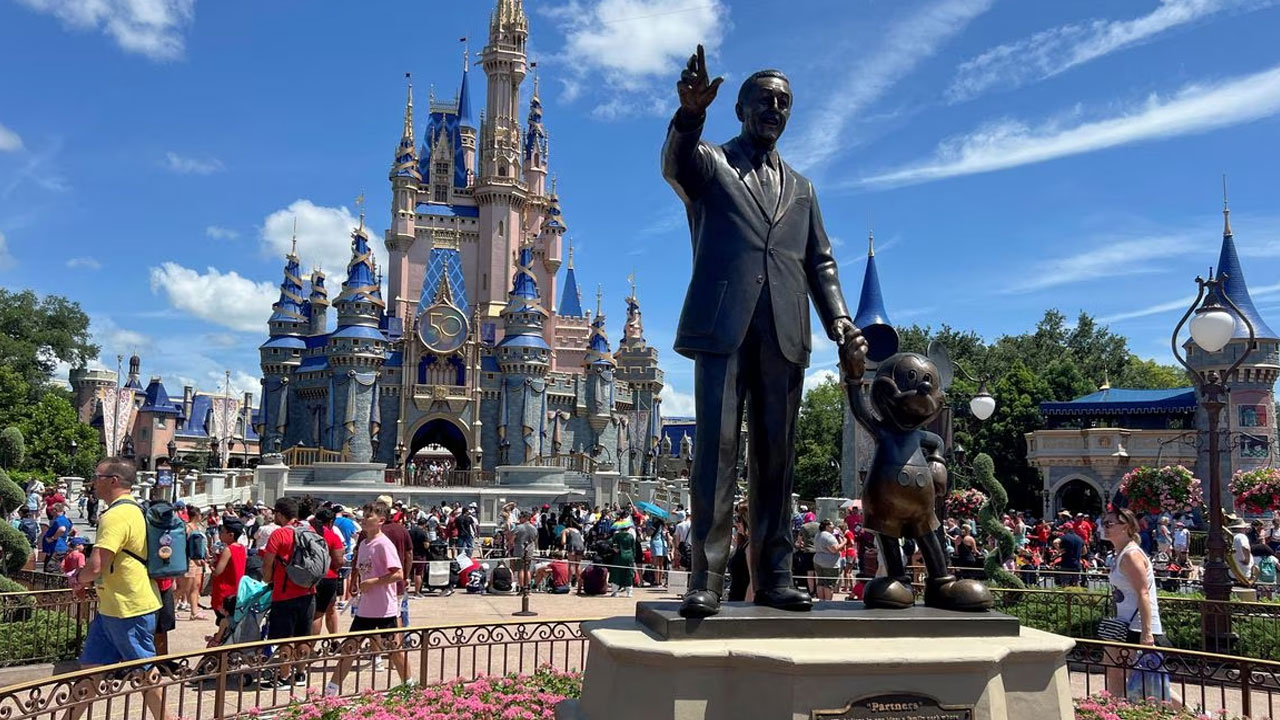 People gather at the Magic Kingdom theme park before the "Festival of Fantasy" parade at Walt Disney World in Orlando, Florida, U.S. July 30, 2022. [Source: Reuters Business]
A Florida board created to oversee Walt Disney World's special taxation district is considering legal action after saying its power over the entertainment company's resort has been eviscerated, a spokesperson for the district confirmed.
Florida lawmakers passed a bill in February giving Governor Ron DeSantis effective control over a board that oversees municipal services and development in a special district that encompasses Walt Disney World resort.
But before the takeover by DeSantis's appointees, Walt Disney Co (DIS.N) pushed through changes to the special tax district agreement that limit the board's action for decades, according to the Orlando Sentinel, which quoted lawyers for the board who spoke at a meeting on Wednesday.
Article continues after advertisement
A spokesperson for the board said the supervisors characterized the prior board's actions as an "eleventh hour" act that effectively ties their hands and limits their ability to do their jobs.
DeSantis's press office could not be reached for comment, however his former press secretary, Christina Pushaw, tweeted that Disney "got a rude awakening" and would be held accountable.
Disney said its action was proper.
State Republicans last year targeted Disney after it publicly clashed with DeSantis, widely considered a 2024 presidential candidate, over a law that restricts classroom instruction of gender and sexual orientation.
Disney's then-chief executive officer, Bob Chapek, publicly voiced disappointment with the measure, saying he called DeSantis to express concern about it becoming law.
In a move political observers viewed as retaliation for Disney's criticism of the Parental Rights in Education Act, Florida lawmakers passed legislation that ended Disney's virtual autonomy in developing 25,000 acres in central Florida where its theme parks are located.