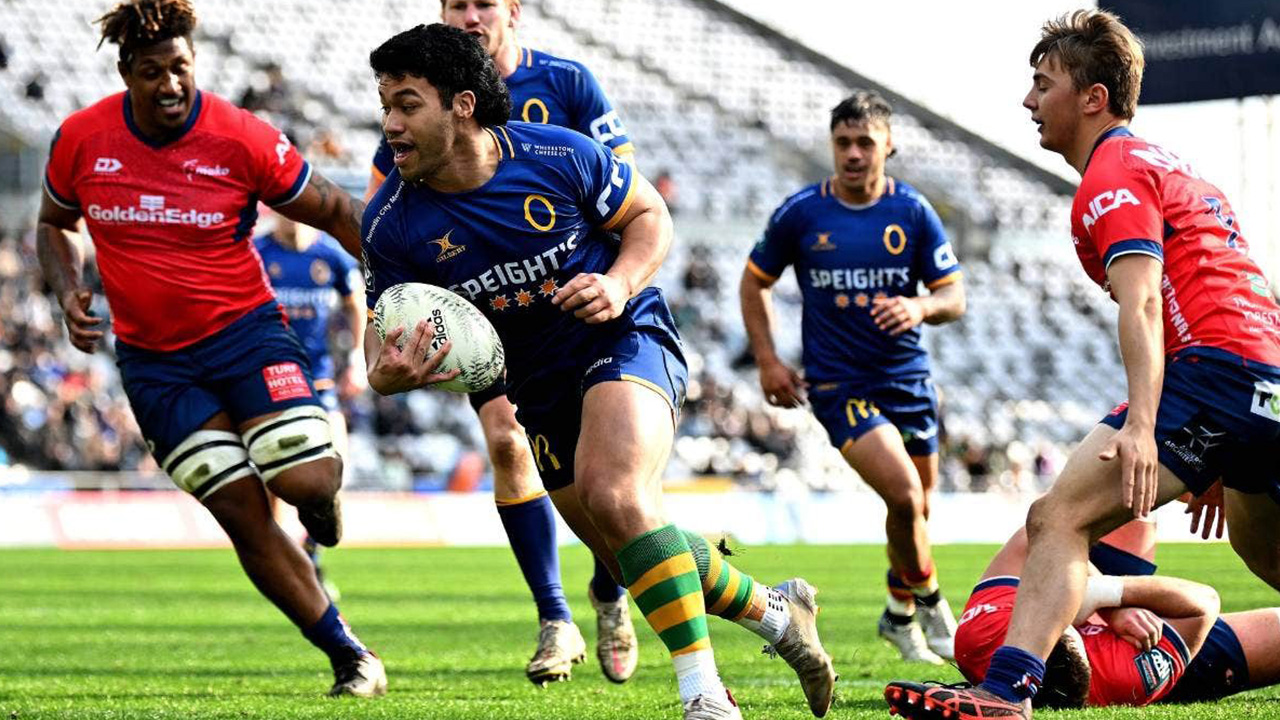 Ray Nu'u was a huge figure off the bench for Otago in their win over Tasman on Saturday. [Sourcer: Stuff]
Otago opened this weekend's National Provincial Championship with a 25-19 win over over southern rivals Tasman in Dunedin.
The hosts last won over the Mako in 2016 in a thrilling finish,  and have done it again after six years.
Otago's scrum was far superior, their loose forwards were dynamic and hungry to take on the Tasman side who featured, Drua fowward Tevita Cirikidaveta.
Article continues after advertisement
Otago even shrugged off the early blow of losing Fijian winger Jona Nareki with a knee problem – the other leg to the heavily-strapped right one following the ruptured ACL he suffered in the first game last season which had kept him sidelined for a year.
Replacement, Ray Nu'u, was slotted into the midfield, proved hugely instrumental in the home side's victory, despite spending time in the sin bin in the second spell on the back of a team warning.
He opened the scoring in the 19th minute then set up Thomas Umaga-Jensen's fine 55th minute try as Otago opened up an 11-point lead and were then good enough to go on with the job.
In another match Canterbury thrashed Wellington 43-10.