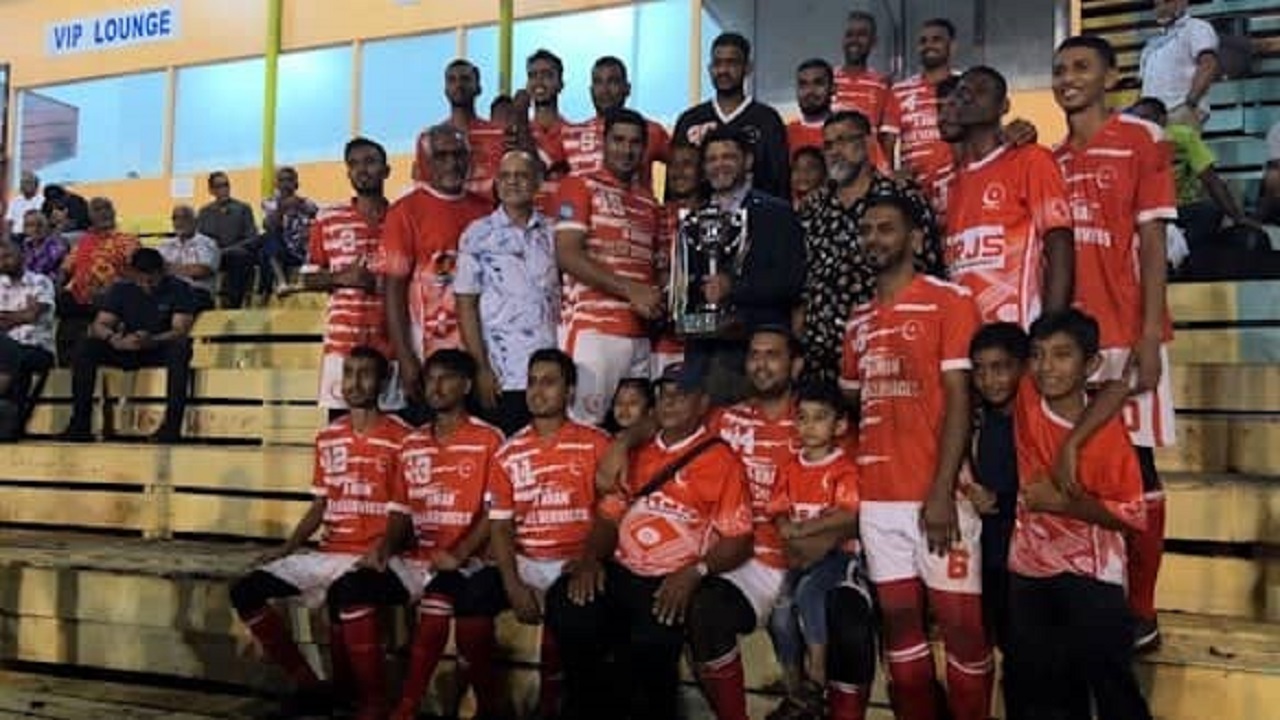 After a lapse of nine years, the A Khan Service Tabia side was crowned the senior category champions of the 2022 Vanua Levu Muslim Inter-District Championship.
The side beat reigning champions Savusavu 1-0 to claim the major prize in front of hundreds of spectators as the week-long soccer festival came to an end last night.
Closing the tournament Acting Prime Minister Aiyaz Sayed-Khaiyum says sports is an integral part of the Fijian society that brings people together.
Article continues after advertisement
"We all are keen about sports. We enjoy sports because we like watching sports. We like playing sports whether its football, whether its rugby or any other sport – it brings us together as a community. "
Sayed-Khaiyum adds big sporting events like the Muslim IDC take a lot of hard work, dedication, and sacrifice to pull off and he is thanking the organizers for putting the event together.
Meanwhile, A Khan Service Tabia Coach Saibaz Khan says it feels good to be back on the top after almost a decade.
"Our boys have done very well. They have played well. They have shown that from the beginning of the game to the ending of game. They have shown their best."
In the Premier League final, Bua beat Taveuni 2-0 to claim their third title since the inception of the tournament.