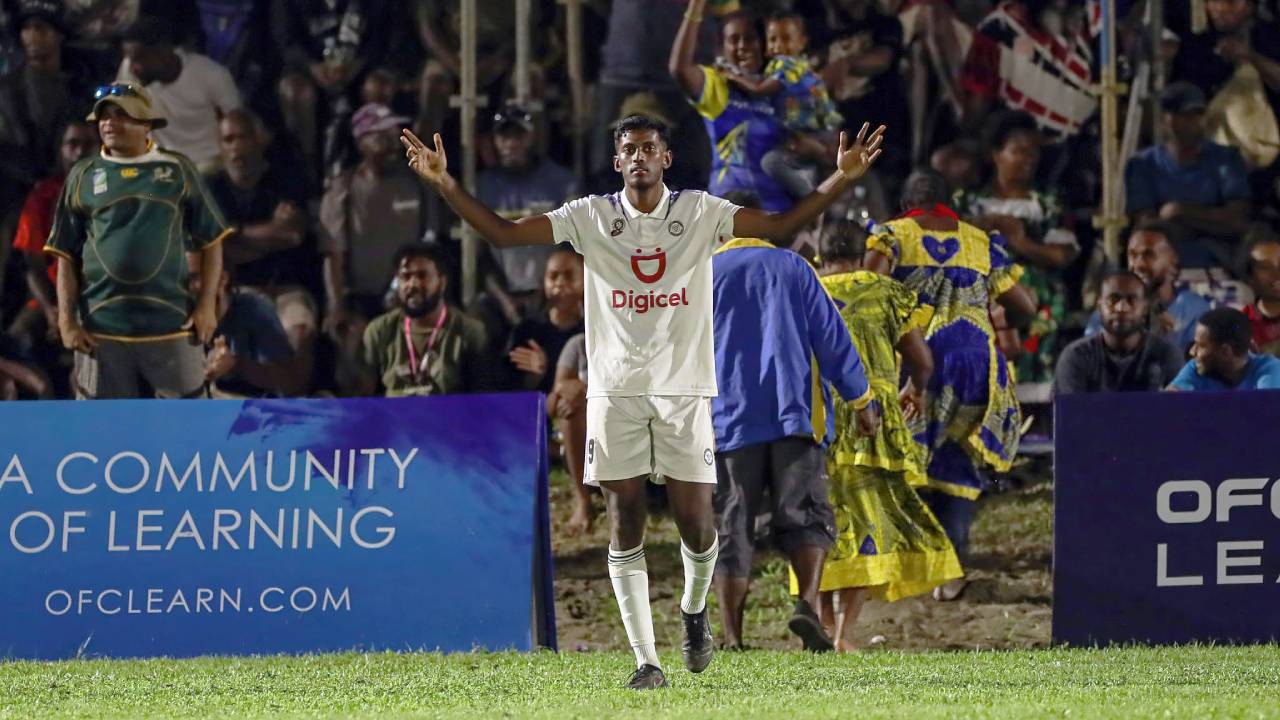 [Source: OFC]
Suva midfielder Merrill Nand says the level of competition in the OFC Champions league is different to what he experiences at home.
Nand, who is a law student at the University of the South Pacific says it is a proud moment for him and his family as this is his second appearance in the regional competition.
His first was with Lautoka back in 2018.
Article continues after advertisement
Nand says juggling football and his studies is not easy.
"Being a law student is not easy, a lot of reading and other stuff. Where ever I go I take my laptop with me, that's something, my laptop my books"
Nand gives credit to his family, as they have invested a lot in his football career.
He says their motto is "Have Faith in God" which he dearly takes it heart.
The 23-year-old scored the fourth goal in the semi-final against A.S Pirae on Wednesday.
Suva will face defending champion Auckland City at 3 p.m. in Vanuatu today.