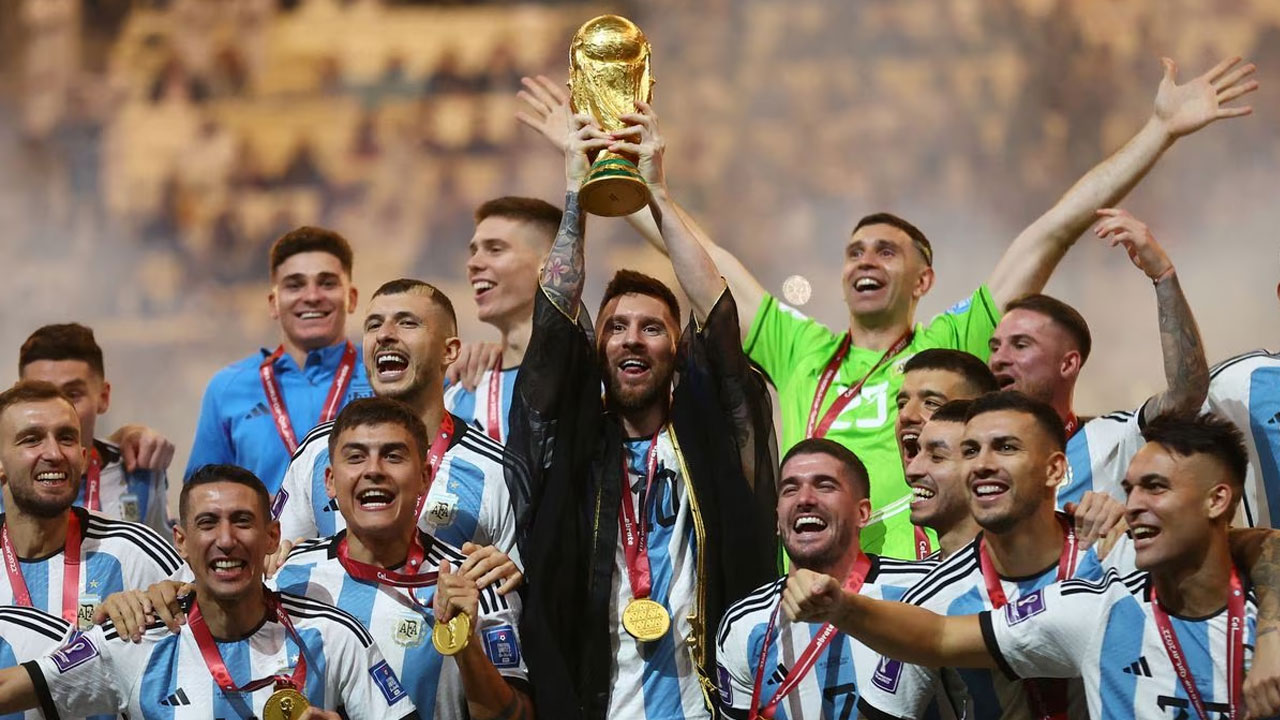 [Source: Reuters]
The 2026 World Cup will have 104 matches instead of the traditional 64 games due to the expanded format with 48 teams taking part, global soccer governing body FIFA said ahead of its Congress in Kigali, Rwanda.
The 2026 edition, which will be co-hosted by the United States, Canada and Mexico, will be the first edition of the quadrennial tournament where 48 teams are taking part. The final will be held on July 19.
The new format will also stick to drawing four teams in a group after a proposal for 16 groups of three was shot down over fears of collusion in the final group game. However, the number of groups will increase from eight to 12.
Article continues after advertisement
The original plan for the 2026 edition had a total of 80 matches but the decision to increase the number of games to 104 was approved by FIFA's council at a meeting on Tuesday.
Traditionally the top two teams from each group advance to the last 16 but the 2026 edition will also have the eight best third-placed teams moving into the knockout round of 32.
The 32-team World Cup in Qatar last year had a total of 64 matches completed in 29 days. The last time Mexico (1986) and the United States (1994) hosted a World Cup, there were only 24 teams.
The tournament has had 32 teams since the 1998 edition, with eight groups of four and the finalists playing seven games each. But teams reaching the summit clash in 2026 will now play eight matches in total.
FIFA said a 32-team Club World Cup will be played every four years from June 2025, confirming the announcement made by its president Gianni Infantino in Qatar last year.
Confederation champions from 2021-2024 will be eligible to play in the new Club World Cup, which means Chelsea and Real Madrid have already qualified.
Should either club win the Champions League again, a club ranking calculation based on sporting criteria will be used to determine which other team will qualify.
The current version of the FIFA Club World Cup — an annual competition with seven teams — will be discontinued after 2023, with a new yearly club competition approved from 2024.
FIFA said clubs will have to release players for the World Cup from May 25, 2026 unless they are in a major final — such as the Champions League showpiece — for which clubs will have until May 30 to allow players to join their national teams.
A newly structured international calendar was also approved with nine-day windows in March and June for two games each, a 16-day window for four matches in September-October followed by another nine-day two-match window in November.
The PFA said they were encouraged to see FIFA had prioritised concerns such as the need for a "minimum of 72 hours between games, a mandatory day off each week and an annual rest period".