News
PM challenges world economies to fulfill commitment
March 28, 2019 4:41 pm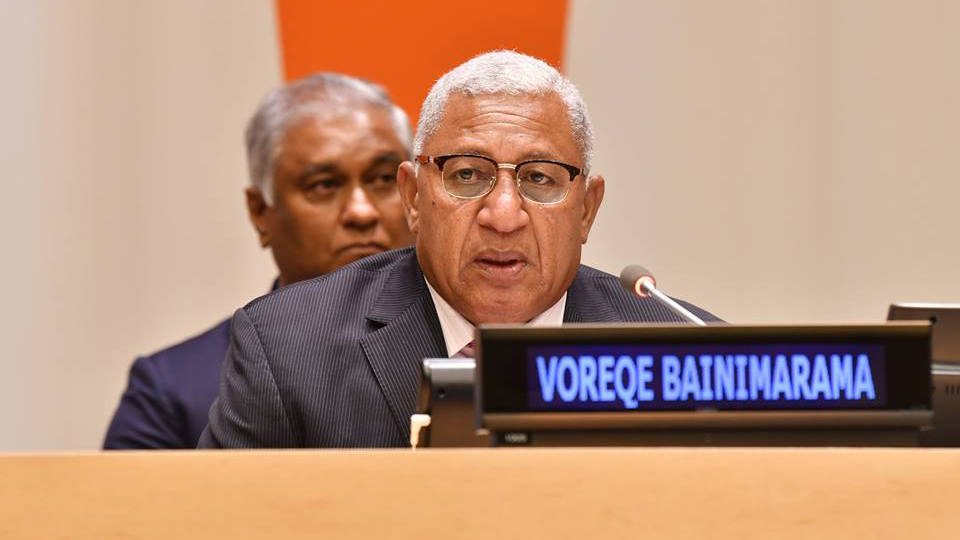 Prime Minister Voreqe Bainimarama at the high-level meeting on inter-linkages between Water and Climate Action at the UN headquarters [Source: Fijian Government]
Prime Minister Voreqe Bainimarama, has urged the United Nations to mobilise new financial resources and technical know-how.
This is to support nations facing severe stress from water shortages.
Speaking at the high-level meeting on inter-linkages between Water and Climate Action at the UN headquarters today, Bainimarama urged the world to produce these resources saying there are no other alternatives.
Article continues after advertisement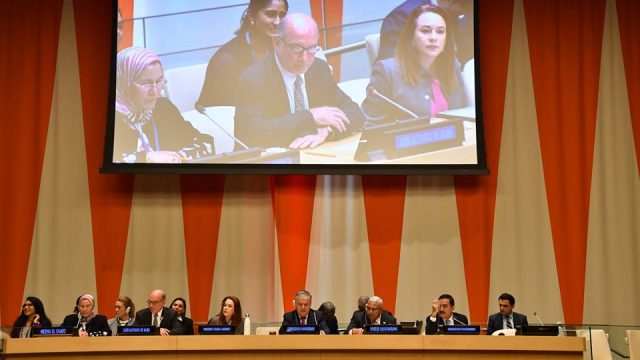 [Source: Fijian Government]
Bainimarama has challenged the world's major economies to live up to their commitments and boost public and private financing to 100 billion dollars by next year.
He stressed adaptation initiatives in water must be a priority in all economies
"If we don't act now, the nightmare scenario will become a reality. Every failure or setback holds lessons for us all. Every success can be applied on a larger scale and spare suffering for countless millions. Fiji is already turning words into action. We are already putting resources to work."
Bainimarama says if the current trends continue, climate-induced water stress will become massively prevalent.
He says rising sea levels and stronger cyclones will create intense storm surges, washing saltwater into freshwater aquifers and destroying vital water sources.
"But the devastation won't be limited to the coasts. If we don't take action, the balance of the seasons will soon be written off as ancient history. The rainy seasons will bring even more intense floods, drowning entire communities, while the dry seasons will bring even longer droughts, scorching farmlands, destroying crops, and parching vast numbers of people by depleting groundwater resources."
The outcomes of this high-level event will facilitate the implementation of the Water Action Decade raising the momentum produced by World Water Day.
Keep Connected With The Latest News, Weather, And Sports on Fiji's Best Radio stations.