News
Investigation underway on claims Qantas cannibalizing Fiji Airways
May 14, 2019 7:45 am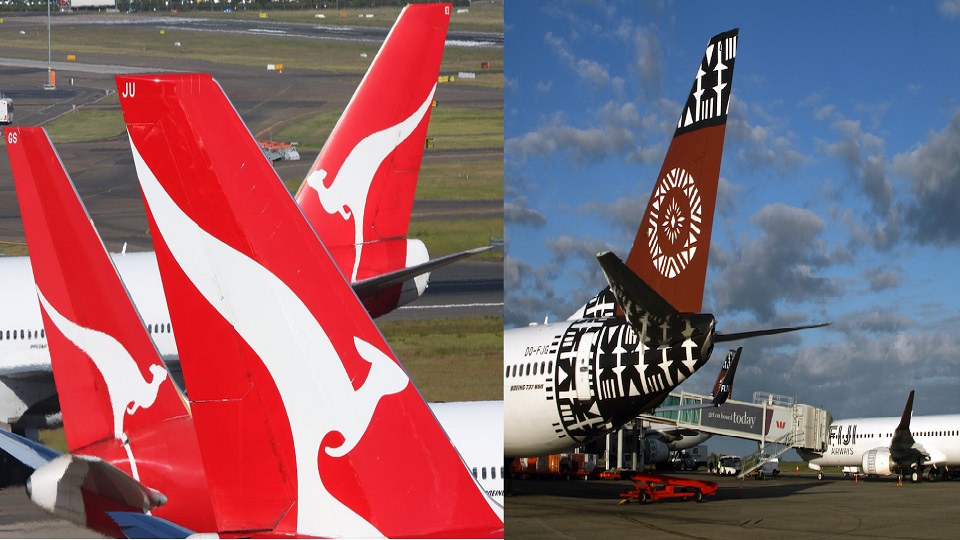 Civil Aviation Minister Aiyaz Sayed-Khaiyum has revealed an investigation is currently underway to determine reports that Australia's airline Qantas is cannibalizing Fiji Airways.
Currently, the Australian airline codeshares on Fiji Airways' nonstop flights from Nadi to Adelaide, Brisbane, Melbourne and Sydney, as well as between Sydney and Suva.
Last month, Qantas flew to Fiji for the first time in nearly twenty years, with a new direct flight from Sydney which will operate four times a week to Nadi with a Boeing 737 aircraft.
Article continues after advertisement
However, Sayed-Khaiyum revealed in parliament yesterday that Qantas has begun flying their own aircrafts.
"Today we have a situation where Qantas is the shareholder of Fiji airways, they've started flying their own aircrafts and they're cannibalizing – it's probably in breach of the FCCC requirements in Fiji and also in Australia. An investigation is being carried out in that respect"
The Fijian Competition and Consumer Commission's role here is to ensure economic regulation exists and ensure that monopolies and near monopolies don't overcharge or cheat on the quality of service provided to customers.
It must also ensure firms are getting a reasonable return on their assets and are operating efficiently.
Sayed-Khaiyum raised this after calling out the Opposition not to insult our Fijian intelligence that having Qantas on the Fiji Airways board is a great benefit.
"We're being told that if Qantas was on the Board than the MAX 8 would have got their equipment, Come on Mr Speaker Sir. This is an insult to our intelligence. Max 8's have been grounded throughout the world not because Qantas is not sitting on the Fiji Airways Board. No one is stopping Qantas from sitting on the board because they themselves left (2012) today the share price of their value (Fiji Airways) has shot through the roof when (Qantas) they were there it was low"
The Minister questioned the Opposition side where their loyalty lies – in Qantas or Fiji Airways.
Last year, the Civil Aviation Minister made his stand clear the government is doing all it can to protect Fiji Airways routes from bigger airlines when signing air service agreements.
Sayed-Khaiyum, says this is to ensure the national airline is not cannibalized by foreign airlines.
He says the government has been very protective of Fiji's code sharing agreement with other airlines and decisions are made after wide consultations.
Keep Connected With The Latest News, Weather, And Sports on Fiji's Best Radio stations.