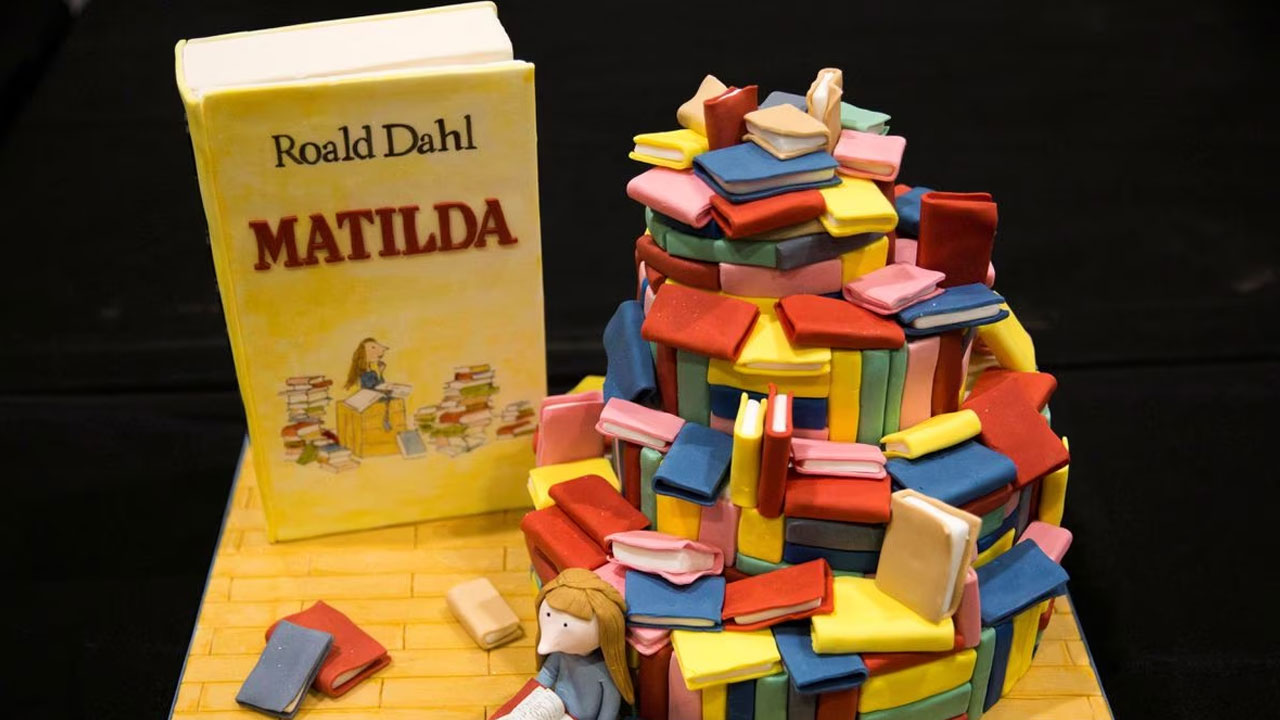 A cake decorated in the style of the Roald Dahl children's book "Matilda" is displayed at the Cake and Bake show in London, Britain October 3, 2015. [Source: Reuters]
British Prime Minister Rishi Sunak on Monday criticised the "airbrushing" of literature after a newspaper report showed books by children's author Roald Dahl had been edited to remove or alter references to gender, race and physical appearance.
The Daily Telegraph on Friday published an article showing hundreds of changes to some of Dahl's internationally popular books such as the 1988 story "Matilda", "The BFG" (1982) and "Charlie and the Chocolate Factory" (1964).
Compared to 2001 editions, the newspaper said the 2022 version changed the description of gluttonous boy Augustus Gloop from "enormously fat" to "enormous", changed the role models of book-loving child prodigy Matilda to include a female author and rewrote several descriptions to remove the word "black" – including when used to describe the colour of a giant's cloak.
Article continues after advertisement
Reuters could not verify all the changes across the two editions.
Dahl died aged 74 in 1990. In 2020 his family apologised for anti-Semitic remarks he had made, saying the comments were "incomprehensible to us".
The company which manages the copyrights and trademarks of Dahl said it was not unusual to review language when reprinting books, and described any changes as "small and carefully considered".
Publisher Puffin, an imprint of Penguin Random House Children's, did not respond to a Reuters request for comment.
Across several different books, the edits the newspaper reported addressed dated gender stereotypes, swapping a reference to women working as typists for "working as a top scientist", and changed language relating to mental health – in one instance substituting "furious" for "crazy".
Sections were removed which compared the imagined culinary merits of different nationalities from the perspective of man-eating giants, including describing Greeks as "greasy-tasting" and people from Japan as very small compared to Norwegians or Americans, the newspaper said.
Reacting to the report, author Salman Rushdie, who spent years in hiding after Iran urged Muslims to kill him because of his writing, highlighted Dahl's anti-Semitic remarks and questions about his attitude to race but criticised the changes to his published work.