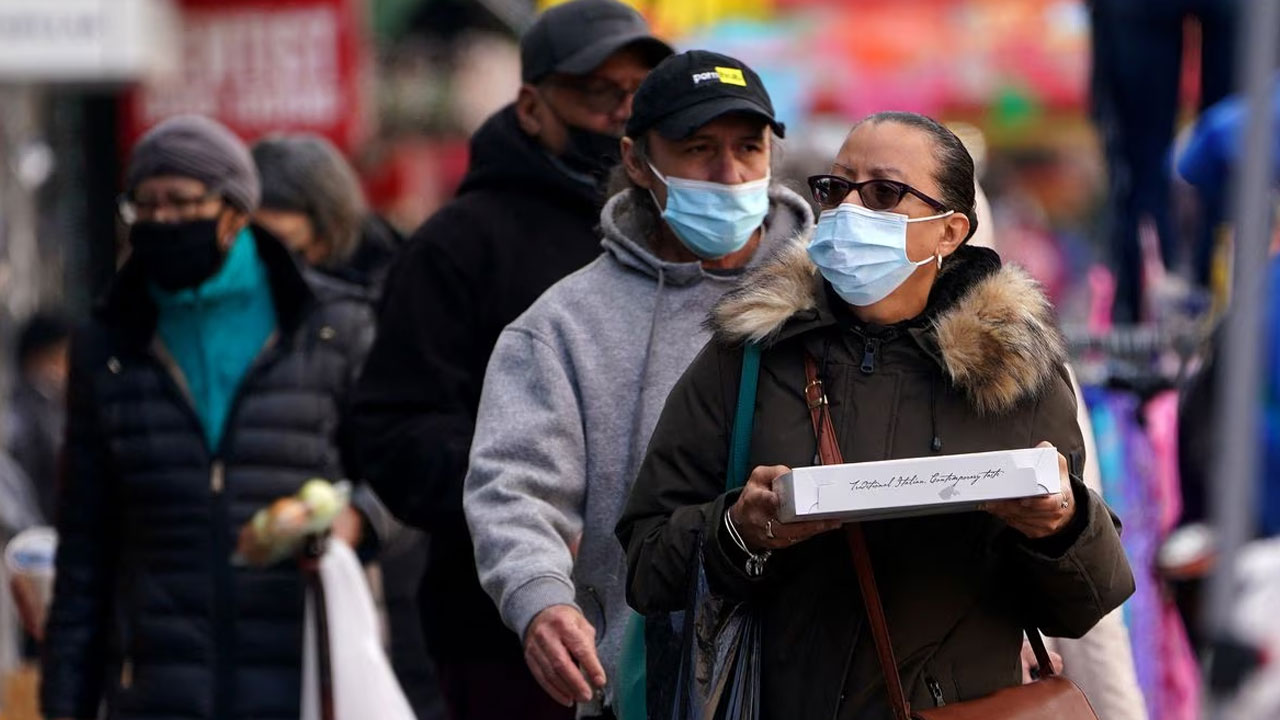 People walk outside wearing masks during the coronavirus disease (COVID-19) pandemic in the Harlem area of the Manhattan borough of New York City. [Source: Reuters]
President Joe Biden's administration on Monday said it will end COVID-19 emergency declarations on May 11, nearly three years after the United States imposed sweeping pandemic measures to curb the spread of the illness.
The COVID-19 national emergency and public health emergency (PHE) were put in place in 2020 by then-President Donald Trump. Biden has repeatedly extended the measures, which allow millions of Americans to receive free tests, vaccines and treatments.
The White House's Office of Management and Budget (OMB) said in a statement the declarations, which were set to expire in the coming months, would be extended again until May 11 and then terminated.
Article continues after advertisement
The government has been paying for COVID-19 vaccines, some tests and certain treatments under the PHE declaration. When it expires, those costs will be transferred to private insurance and government health plans.
PHE's expiration will also end directives, known as Title 42, that expel migrants from Nicaragua, Cuba and Haiti caught crossing the U.S.-Mexico border back to Mexico, OMB said.
OMB said in a separate statement that Biden would veto a proposed bill in the U.S. Congress that would eliminate COVID-19 vaccine mandates for healthcare providers working on certain federal programs.
COVID-19 cases are declining in the United States, though more than 500 people continue to die each day from the disease, government data showed.