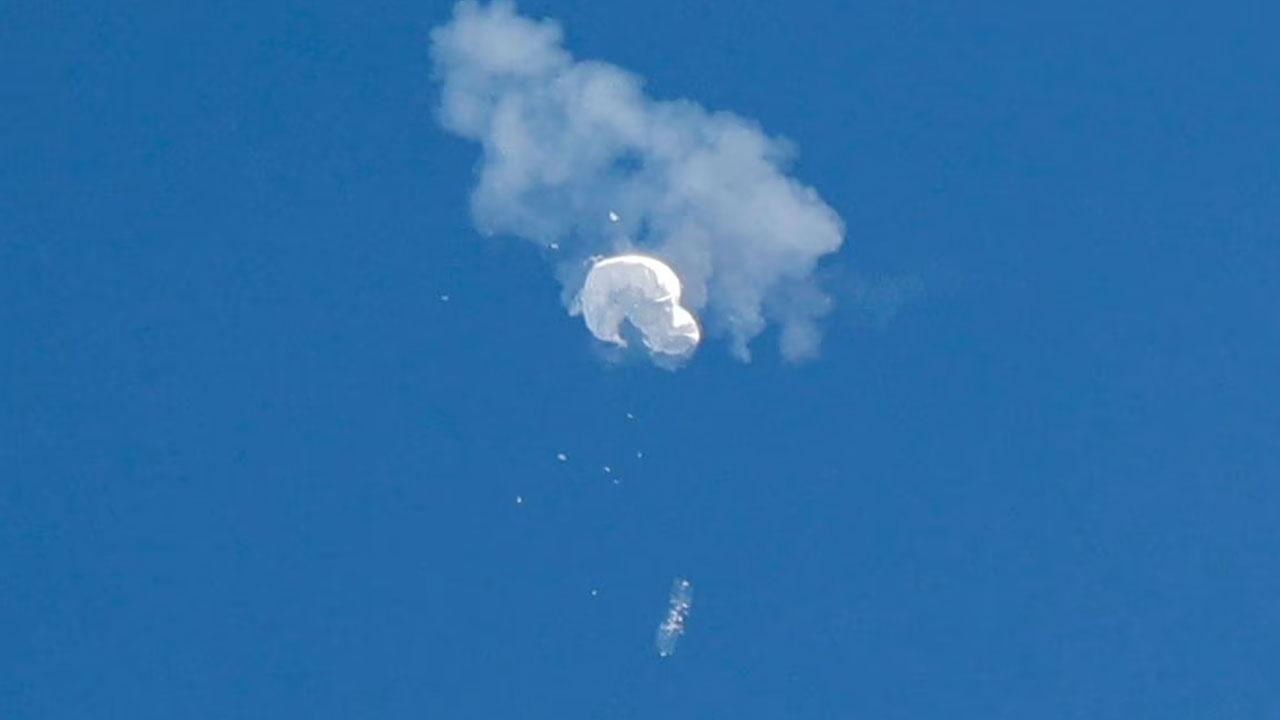 The suspected Chinese spy balloon drifts to the ocean after being shot down off the coast in Surfside Beach, South Carolina. [Source: Reuters]
The U.S. military said on Monday it had recovered critical electronics from the suspected Chinese spy balloon downed by a U.S. fighter jet off South Carolina's coast on Feb. 4, including key sensors presumably used for intelligence gathering.
The Chinese balloon, which Beijing denies was a government spy vessel, spent a week flying over the United States and Canada before President Joe Biden ordered it shot down. The episode strained ties between Washington and Beijing, leading America's top diplomat to postpone a trip to China.
It also led to the U.S. military scouring the skies for other objects that were not being captured by radar, leading to an unprecedented three shootdowns in the three days between Friday and Sunday.
Article continues after advertisement
The U.S. military and the Biden administration have acknowledged that much about the most recent, unmanned objects remains unknown, including how they stay aloft, who built them and whether they may have been collecting intelligence.
U.S. Defense Secretary Lloyd Austin sought to calm Americans on Monday about the risks posed by the unidentified objects.
The U.S. military has said that targeting the latest objects has been more difficult than shooting down the Chinese spy balloon, given the smaller size and the objects' lack of a traditional radar signature.
In an example of the difficulty, the latest shootdown of an unidentified object on Sunday by an F-16 fighter jet took two sidewinder missiles – after one of them failed to down the target, a U.S. official said, speaking on condition of anonymity.
Austin said the U.S. military has not yet recovered any debris from the three most recent objects shot down, one of which fell off the coast of Alaska in ice and snow. Another shootdown occurred over the Yukon territory in Canada.
U.S. officials have declined to connect the incidents.
But Canadian Prime Minister Justin Trudeau said on Monday that the four aerial objects shot down in recent days were somehow connected, without elaborating.