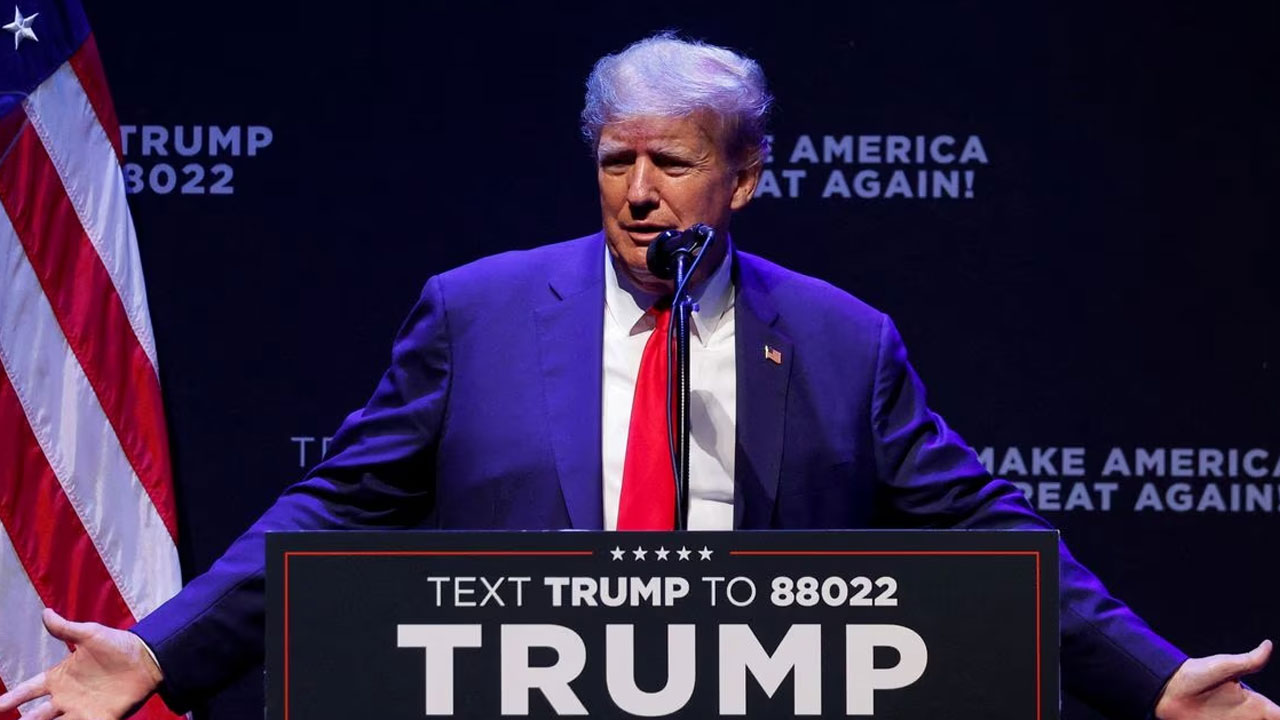 [Source: Reuters]
A fundraising group tied to Donald Trump is accusing Florida Governor Ron DeSantis of breaking state laws by running a "shadow campaign" for president, marking Trump's latest attack on his former protege and now closest rival for the 2024 Republican party nomination.
Make America Great Again Inc, a super PAC aligned with the former president said on Wednesday it would file a complaint with the Florida Commission on Ethics detailing steps taken by DeSantis that point to an orchestrated run for the White House, including the raising of tens of millions of dollars.
A draft copy of the complaint alleges that DeSantis has violated state ethics laws by accepting what amounted to illegal gifts, given that he is still a state officeholder who has not declared a presidential bid. While the super PAC publicized the complaint, the ethics commission told Reuters it had not yet received it.
Article continues after advertisement
If wrongdoing is found, typical penalties include a fine or public censure, said Lynn Blais, a spokesperson for the ethics commission. Five of the nine commissioners were appointed by DeSantis.
Taryn Fensk, DeSantis' communications director, called the complaint the latest "frivolous and politically motivated" attack on the governor. "It's inappropriate to use state ethics complaints for partisan purposes," she said in a statement.
While DeSantis has yet to announce his intentions, he has held a flurry of fundraising events and speeches around the country, suggesting he will join the race for the Republican presidential nomination.
Public opinion polls show DeSantis as the strongest threat to Trump for the nomination.
Political strategists described the ethics complaint as the latest attempt by Trump to undermine his rival.
David Tamasi, a longtime Republican donor and lobbyist who supported Trump in 2016 and 2020 but is not for 2024, said donors will see the ethics complaint as a political move, rather than a serious effort to hold DeSantis accountable to the law.
In November, a non-partisan watchdog group asked the Federal Election Commission to probe a $20 million transfer made by a Trump-aligned fundraising group to Make America Great Again, alleging the money was illegally sponsoring a Trump re-election bid before he had announced his intention to run.