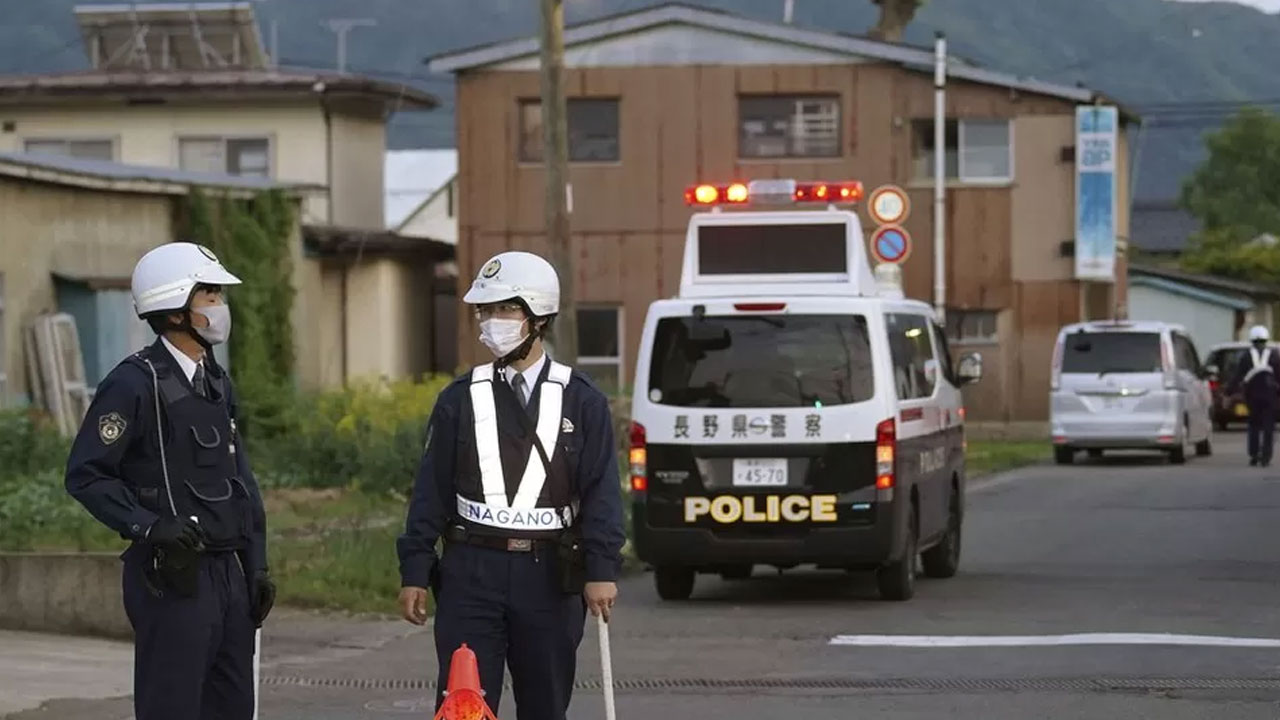 Shooting incidents are extremely rare in Japan. [Source: BBC News]
Three people have been killed in a stabbing and shooting attack in central Japan, local media say.
The alleged attacker is said to have stabbed a woman, before firing a hunting rifle to kill two policemen in the city of Nakano, Nagano prefecture. A fourth person was injured.
The man is now holed up inside the house of the Nakano city assembly speaker.
Article continues after advertisement
Gun violence remains extremely rare in Japan, despite the killing of ex-prime minister Shinzo Abe in July last year.
According to Japanese news agency Kyodo, police received a call at around 16:25 (07:25 GMT) about a man who had chased and then stabbed a woman.
The man, who witnesses said was wearing a camouflage uniform, a hat, sunglasses and a mask, then allegedly shot police officers who responded to the emergency.
Hours after the attack, the man remains barricaded inside the house of speaker Masamichi Aoki.
Japanese media reports suggest he could be the speaker's son, but police have not confirmed his identity.
Abe was Japan's longest-serving prime minister and his death profoundly shocked a country where handguns are banned and incidents of political violence are almost unheard of.
In 2014, there were just six incidents of gun deaths in Japan, compared to 33,599 in the US.
People have to undergo a strict exam and mental health tests in order to buy a gun. Even then, only shotguns and air rifles are allowed.