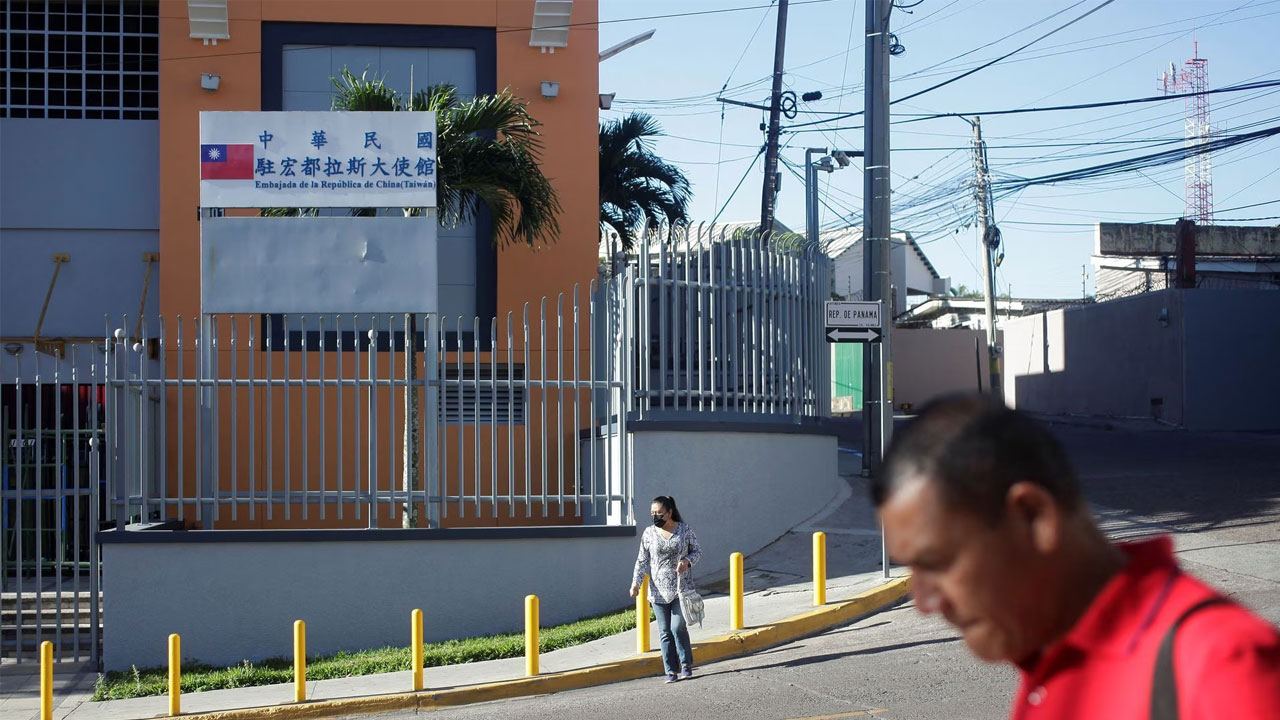 [Source: Reuters]
Taiwan must vacate its embassy in Honduras within 30 days, a senior Honduran official said.
This is after President Xiomara Castro severed ties with Taiwan in favor of China in a bid for more investment and jobs from the Asian giant.
Deputy Foreign Minister Antonio Garcia issued the order on local television on Monday, following the government's announcement over the weekend that it had opened formal diplomatic relations with Beijing while simultaneously ending its decades-long relationship with Taiwan.
Article continues after advertisement
Castro's main conservative opposition later announced it would reverse the opening to China if it regains power.
China has long-argued that democratically ruled Taiwan is part of its own territory with no right to state-to-state ties, a position Taipei strongly rejects. Communist-run China demands that countries it has ties with must adopt its position.
Taipei's embassy in Tegucigalpa's leafy Palmira neighborhood was for years one of the Central American capital's most prominent foreign outposts, as well as the country's second-biggest embassy after the U.S. embassy.
In his remarks, Garcia said 30 days "is more than enough time to pack up and leave," adding that officials aim for an "orderly, friendly" exit.
The deputy minister also stressed the need for a diplomatic mission to the world's second-biggest economy.
"We have to go there to explore the big projects that China can give us," he said, suggesting that China could invest some $10 billion in Honduras in a boon for local workers.
The foreign ministry also announced that Honduran students with scholarships in Taiwan would be able to transfer their studies to China.
Late on Saturday, the Honduran foreign ministry recognized the People's Republic of China, China's formal name, as the only legitimate government that represents all of China and that Taiwan is an "inseparable part of Chinese territory."
The move leaves Taiwan with only 13 formal allies, mostly poor and developing countries in Central America, the Caribbean and the Pacific.