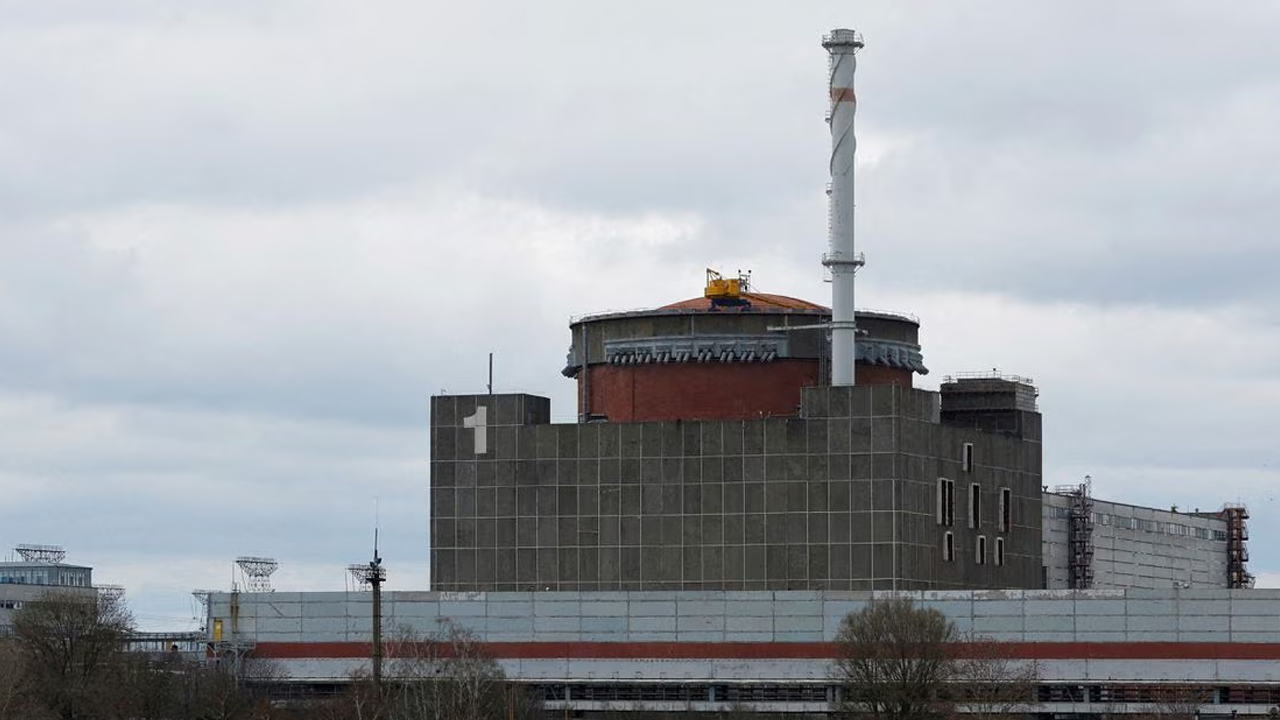 [Source: Reuters]
Neither Russia nor Ukraine committed to respect five principles laid out by International Atomic Energy Agency (IAEA) chief Rafael Grossi on Tuesday to try to safeguard Ukraine's Russian-occupied Zaporizhzhia nuclear power plant.
Grossi, who spoke at the U.N. Security Council, has tried for months to craft an agreement to reduce the risk of a catastrophic nuclear accident from military activity like shelling at Europe's biggest nuclear power plant.
His five principles included that there should be no attack on or from the plant and that no heavy weapons such as multiple rocket launchers, artillery systems and munitions, and tanks or military personnel be housed there.
Article continues after advertisement
Grossi also called for off-site power to the plant to remain available and secure; for all its essential systems to be protected from attacks or sabotage; and for no actions that undermine these principles.
The U.N. nuclear watchdog's chief described the situation at Zaporizhzhia as "extremely fragile and dangerous," adding that "military activities continue in the region and may well increase very considerably in the near future."
While Russia said it would do all it could to protect the power plant, which it has occupied for more than a year, it did not explicitly commit to abide by Grossi's five principles.
"Mr. Grossi's proposals to ensure the security of the Zaporizhzhia nuclear power plant are in line with the measures that we've already been implementing for a long time," Russia's U.N. Ambassador Vassily Nebenzia said.
Ukraine's ambassador to the U.N., Sergiy Kyslytsya, said the principles "must be complemented with the demand of full demilitarization and deoccupation of the station."
Russia and Ukraine have blamed each other for shelling that has repeatedly downed power lines vital to cooling the reactors, which are shut down but which need a constant supply of electricity to keep the nuclear fuel inside cool and prevent a possible meltdown.
Grossi described Tuesday's meeting as "a step in the right direction," and said the IAEA would reinforce its staff at Zaporizhzhia and track compliance with the principles.
Western powers accused Russia, whose forces invaded Ukraine in February 2022, of putting Zaporizhzhia at risk, with the United States demanding that Russia remove its weapons and civil and military personnel from the plant.
"It is entirely, entirely within Moscow's control to avert a nuclear catastrophe and to end its war of aggression against Ukraine," U.S. Ambassador to the U.N. Linda Thomas-Greenfield said.
Russia denies that it has military personnel at the power plant and it describes the war, which has killed thousands and reduced cities to rubble, as a "special military operation" to "denazify" Ukraine and protect Russian speakers.
Ukraine calls it an imperialist land grab prompted by its quest for closer relations with the West after a long history of domination by Moscow.