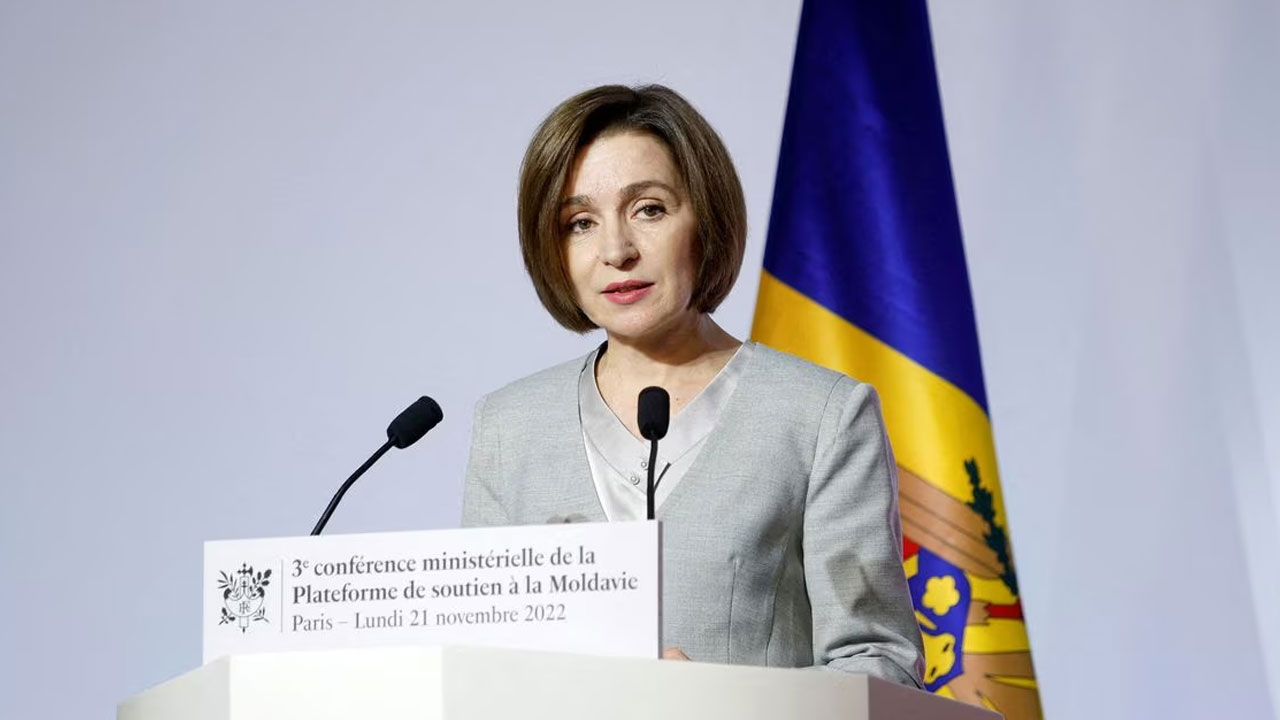 Moldovan President Maia Sandu speaks during the third ministerial conference of the Moldova Support Platform at the Ministerial Conference Centre in Paris. [Source: Reuters]
Russia rejected an accusation by Moldova's president that Moscow is plotting to destabilise the former Soviet republic.
Moldova's president, Maia Sandu, complained on Monday that Russia was planning to use foreign saboteurs to bring down her tiny country's leadership, stop it joining the European Union and use it in the war against Ukraine.
Russia blamed Ukraine for stirring tension between Russia and Moldova, saying Kyiv was trying to draw Moldova "into a tough confrontation with Russia".
Article continues after advertisement
Ukrainian President Volodymyr Zelenskiy said last week his country had uncovered a Russian intelligence plan "for the destruction of Moldova".
Days later, Moldova's government resigned.
Sandu, whose country borders Ukraine, has repeatedly expressed concern about Russia's intentions and about the presence of Russian troops in the breakaway Transdniestria region.