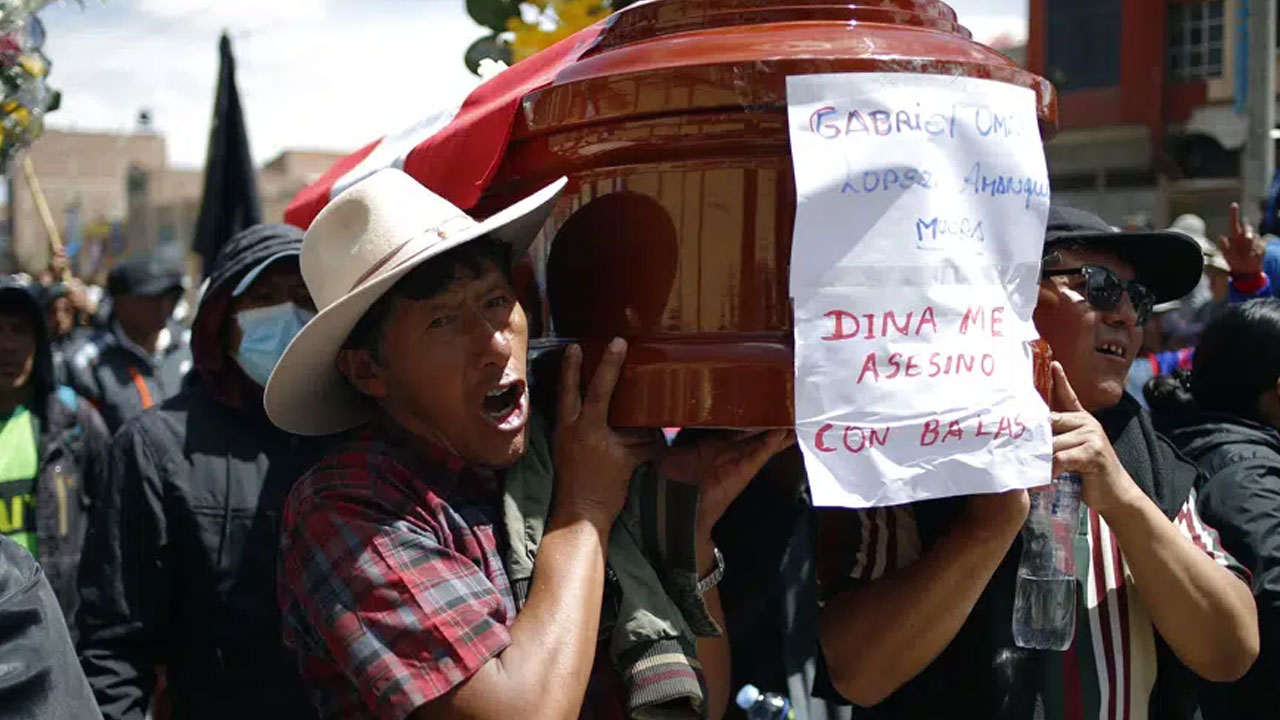 [Source: APNEWS]
Protests against Peruvian President Dina Boluarte's government that have left 48 people dead since they began a month ago spread through the south of the Andean country on Wednesday with new clashes reported in the tourist city of Cusco.
Health officials in Cusco said 37 civilians and six police officers were injured after protesters tried to take over the city's airport, where many foreign tourists arrive to see sites including the nearby Incan citadel of Machu Picchu.
Protests and road blockades against Boluarte and in support of ousted President Pedro Castillo were also seen in 41 provinces, mainly in Peru's south.
Article continues after advertisement
The unrest began in early December following the destitution and arrest of Castillo, Peru's first president of humble, rural roots, following his widely condemned attempt to dissolve Congress and head off his own impeachment.
The protest, mainly in neglected rural areas of the country still loyal to Castillo, are seeking immediate elections, Boluarte's resignation, Castillo's release and justice for the protesters killed in clashes with police.