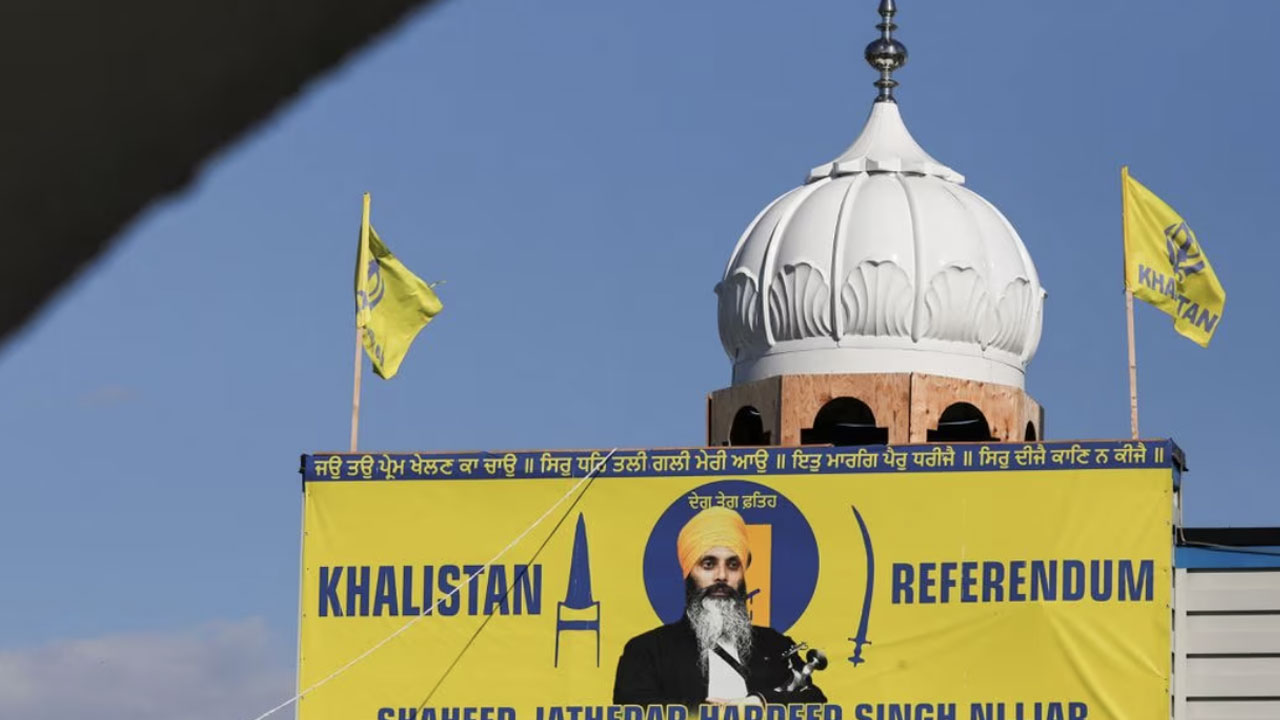 [Source: Reuters]
India on Wednesday urged its nationals in Canada, especially students, to exercise "utmost caution" as ties deteriorate after each nation expelled one of the other's diplomats in an escalating row over the murder of a Sikh separatist leader.
Tension has grown since Prime Minister Justin Trudeau said on Monday Canada was investigating "credible allegations" about the potential involvement of Indian government agents in the murder of Hardeep Singh Nijjar in British Columbia in June.
Just hours after India's travel advisory, Canada's public safety minister Dominic LeBlanc told reporters that Canada is a safe country.
Article continues after advertisement
Prime Minister Narendra Modi's government has categorically rejected Canada's suspicions that Indian agents had links to the murder.
Canada has for months maintained a security advisory for India, urging citizens to "exercise a high degree of caution" in their travel to the South Asian country.
However, Canada issued a health advisory update for India on Monday related to COVID-19, measles and the Zika virus. The Canadian government said that the update was part of a "pre-scheduled and routine maintenance in the section on travel health information."
Since 2018, India has been the largest source nation for international students in Canada.
That figure rose 47% last year to nearly 320,000, making up about 40% of total overseas students, according to the Canadian Bureau of International Education.
On Wednesday, a private entertainment company, BookMyShow, announced the cancellation of an India tour by Canadian singer Shubhneet Singh.
The United States has voiced "deep concern" over Canada's accusations and U.S. Ambassador to India Eric Garcetti said on Wednesday "Those who are responsible must be held accountable".
White House national security spokesman John Kirby said on Wednesday that the United States was "deeply concerned" about Canada's allegations.
India's main opposition Congress party endorsed the government's rejection of Canada's accusations, urging a stand against threats to Indian sovereignty.
Khalistan is the name of a would-be independent Sikh state whose creation was the goal of a bloody Sikh insurgency in the 1980s and 1990s in India's northern state of Punjab, during which tens of thousands of people were killed.
As the ruling party at the time, Congress led the fight against the insurgency and eventually suppressed it.
But it took the lives of key Congress leaders Prime Minister Indira Gandhi, who was assassinated by her Sikh bodyguards in 1984, and Punjab Chief Minister Beant Singh, who was killed in a bomb blast by Sikh separatists in 1995.
Although there is hardly any support for the insurgency left in India, small groups of Sikhs in Australia, Britain, Canada and the United States support the separatist demand and occasionally stage protests outside Indian embassies.
New Delhi, which remains wary of any revival of the insurgency, has long been unhappy over Sikh separatist activity in Canada and urged Ottawa to act against anti-Indian elements.
Canada has the largest population of Sikhs outside the Indian state of Punjab, with about 770,000 people reporting Sikhism as their religion in the 2021 census.
Some Indian analysts say Ottawa does not curb Sikh protesters as they are a politically influential group.
India's counter-terrorism agency, the National Investigation Agency (NIA), said on Wednesday it was intensifying a "crackdown on Khalistani terrorists operating in India".
An NIA statement said the agency announced a cash reward of 1 million rupees ($12,045) each for information leading to the arrest of Harwinder Singh Sandhu and Lakhbir Singh Sandhu "for promoting the terror activities of Babbar Khalsa International (BKI) in India", one of the main Sikh separatist groups.
A cash reward of 500,000 rupees each has also been announced for information on three associates, an NIA statement said, adding that all five were accused of militant attacks and raising funds for the BKI, "a banned terror outfit".
It said they had also recruited new members for BKI and established a network of operatives in various countries to "further their terror activities in different parts of India".