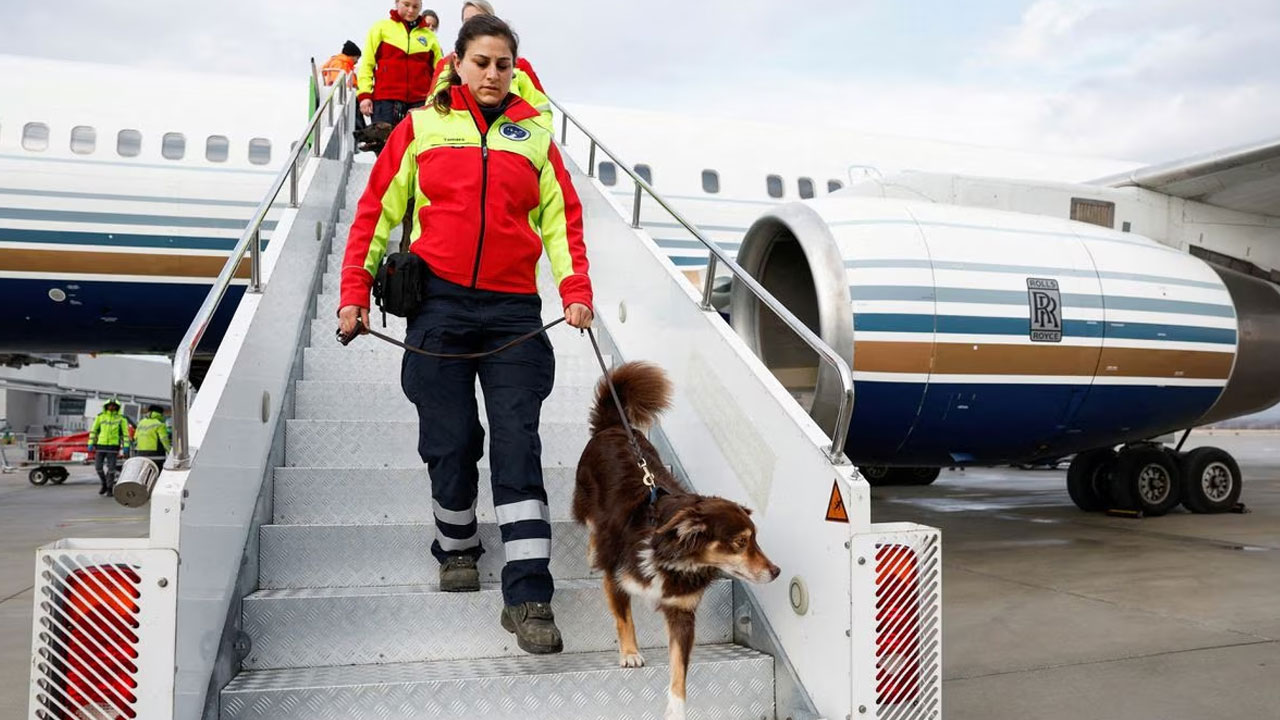 Rescuers of International Search and Rescue (ISAR) Germany arrive to Gaziantep to help find survivors of the deadly earthquake in Turkey, at Gaziantep Airport. [Source: Reuters]
Two German aid organisations suspended rescue operations in quake-hit Turkey on Saturday, citing security problems and reports of clashes between groups of people and gunfire.
The German International Search and Rescue (ISAR) and Germany's Federal Agency for Technical Relief (THW) said they would resume their work as soon as the Turkish civil protection agency AFAD classifies the situation as safe.
ISAR Operations Manager Steven Bayer said the security situation was slightly deteriorating as the days since the disaster wore on and this was typical in such circumstances.
Article continues after advertisement
Bayer earlier told Reuters that the group would remain in the joint camp with the THW for the time being, adding however that the organizations would be immediately ready to help if there are any indications of survivors.
Turkish authorities have not reported clashes in the quake-hit region, but President Tayyip Erdogan commented on the general security situation on Saturday, noting that a state of emergency had been declared and that there had been some looting.
The Austrian Forces Disaster Relief Unit (AFDRU) – also briefly suspended operations on Saturday and then resumed, with Defence Ministry spokesperson Michael Bauer tweeting that the Turkish army had taken over the protection of the AFDRU contingent.
Some 82 rescue workers from Austria's armed forces have been in Antakya, Turkey, since Feb. 7 and their specialists have freed nine people from the rubble.
Switzerland said it was closely monitoring the security situation in Hatay and that the security measures have been increased accordingly.
Switzerland has sent 87 specialists and 8 dogs to help in the rescue operation and has so far recovered 11 people, including two babies since arrived on Tuesday. An extra team of 12 was sent on Friday.