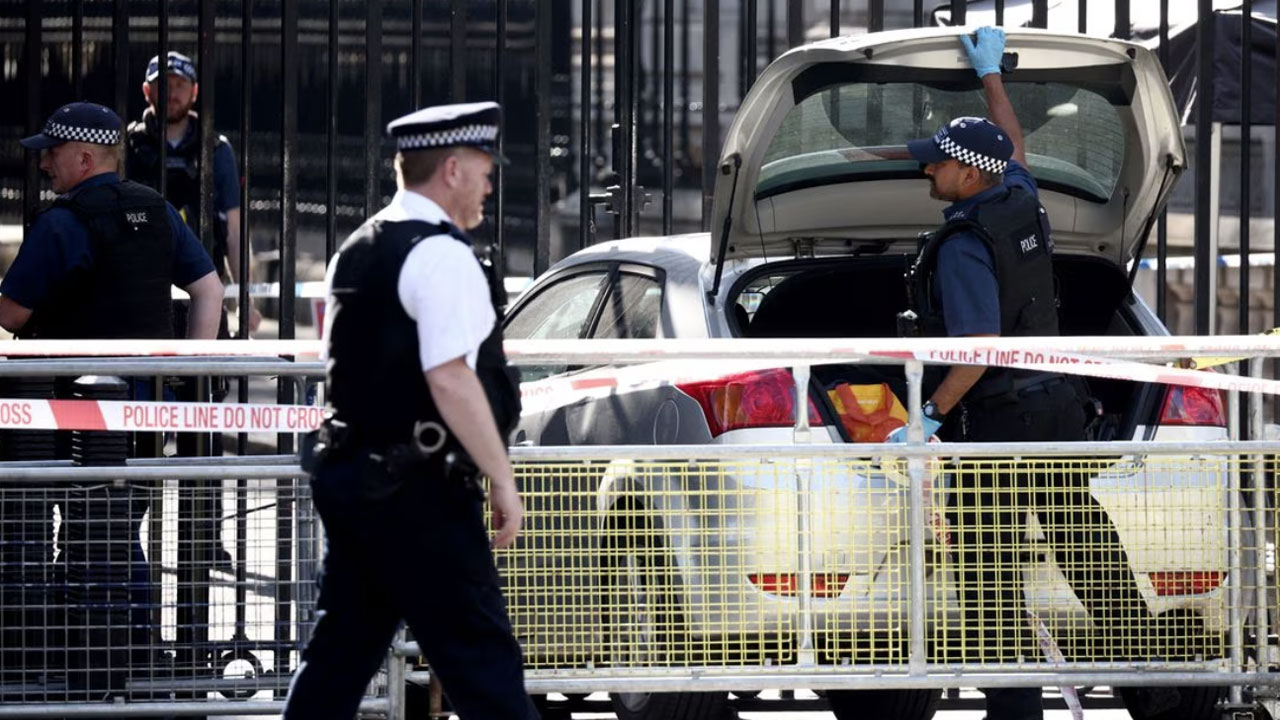 [Source: Reuters]
A man was arrested after a car collided with the front gates of Downing Street, the site of British Prime Minister Rishi Sunak's office and residence, in an incident London police said was not currently being treated as "terror-related".
BBC television footage showed the vehicle crossing the road towards Downing Street and approaching the gate at a low speed. The main gate appeared to be undamaged.
A witness who did not provide their name said the driver was a white man estimated to be in his 50s.
Article continues after advertisement
Police had said earlier armed officers had arrested a man at the scene on suspicion of criminal damage and dangerous driving. Enquiries were ongoing and there were no reports of injuries.
A Reuters witness said there was a small vehicle outside the gate, with its doors and trunk open.
Sunak's office declined to comment.
Police were examining the car as workers milled around a short distance away.
The current terrorism threat level in Britain is "substantial", meaning an attack is considered likely.