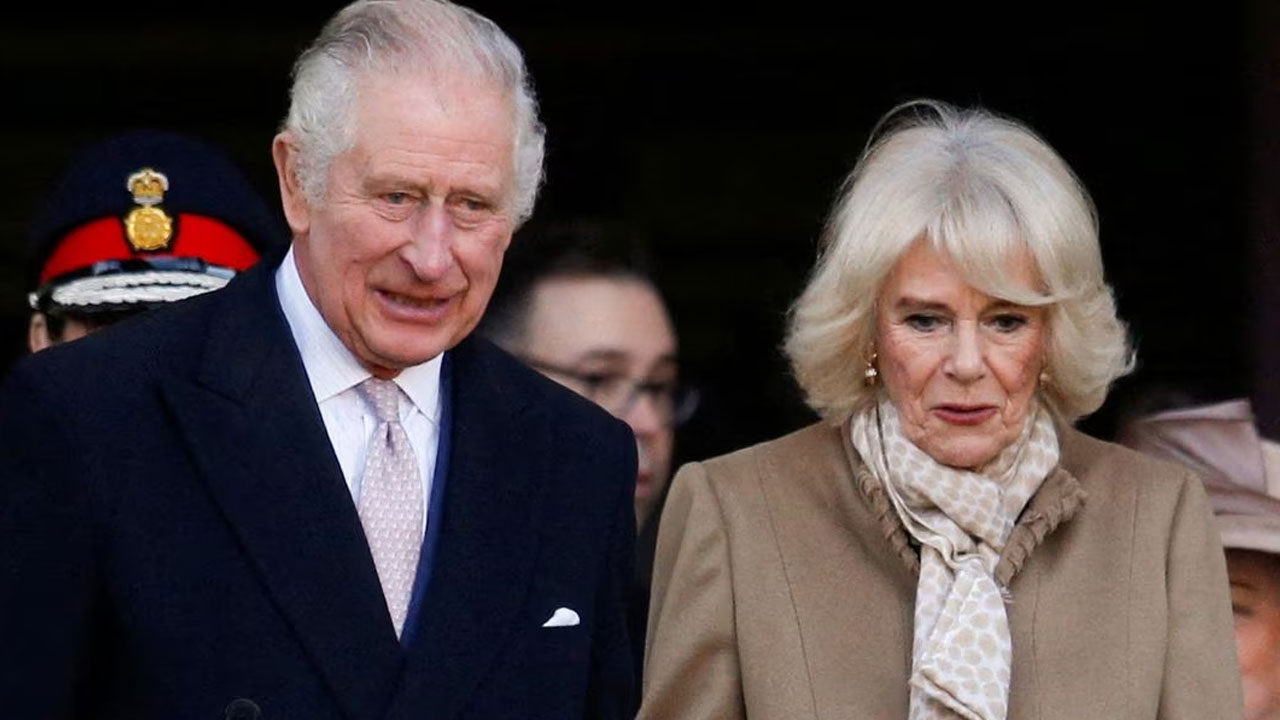 Britain's King Charles and Queen Camilla leave after their visit to the Bolton Town Hall, in Bolton, Britain January 20, 2023. [Source: Reuters]
King Charles' first state visit to France as British monarch, postponed on Friday because of widespread social unrest, was supposed to be an occasion celebrating a new chapter of harmony in relations between London and Paris.
Instead, a visit that would have featured a banquet at the old royal palace at Versailles and a visit to the legendary Bordeaux wine-growing region has fallen victim to anti-government protests in France which have seen angry crowds setting buildings ablaze and clashing with police.
As well as an embarrassment to French President Emmanuel Macron, the postponement is a disappointment for Charles, taking the gloss off his first international engagement since succeeding his mother Queen Elizabeth in September.
Article continues after advertisement
On the first state visits of his reign, the new monarch and his wife Camilla, the Queen Consort, were going first to France before heading on to Germany.
The tour was designed to celebrate Britain's ties with the two European powers after its 2016 vote to leave the European Union and the tortuous negotiations that followed badly strained relations.
The French leg was to see Charles laying a wreath with Macron at the Arc de Triomphe and joining him for a state banquet at the Palace of Versailles.
The symbolism of the occasion at Versailles – the once home of the French monarchy and emblematic of its excesses for revolutionaries who ousted and guillotined King Louis XVI – was not lost on France's hard-left leader Jean-Luc Melenchon.
Charles had also been due to address senators and members of the National Assembly where Macron's government narrowly survived a vote of no-confidence this week over an unpopular pension bill, and travel south to Bordeaux.
In a stark demonstration of the angry protests that are gripping France over Macron's pension reforms, the main entrance of the Bordeaux town hall was set on fire on Thursday evening.
It was the right decision for the trip to be postponed in case it had been overshadowed by embarrassing incidents, he said.
State visits, which usually take months of careful planning, have long been part of the armoury of Britain's 'soft power' and Queen Elizabeth made more than 100 such trips during her record-breaking 70-year reign, including many to France.
Nor would the impact of dealing with protests be lost on Charles after angry demonstrators kicked and threw paint over a car carrying him and Camilla during rioting in London in 2010.
Both the palace and Macron said they looked forward to the postponed trip going ahead in the future when dates can be found.