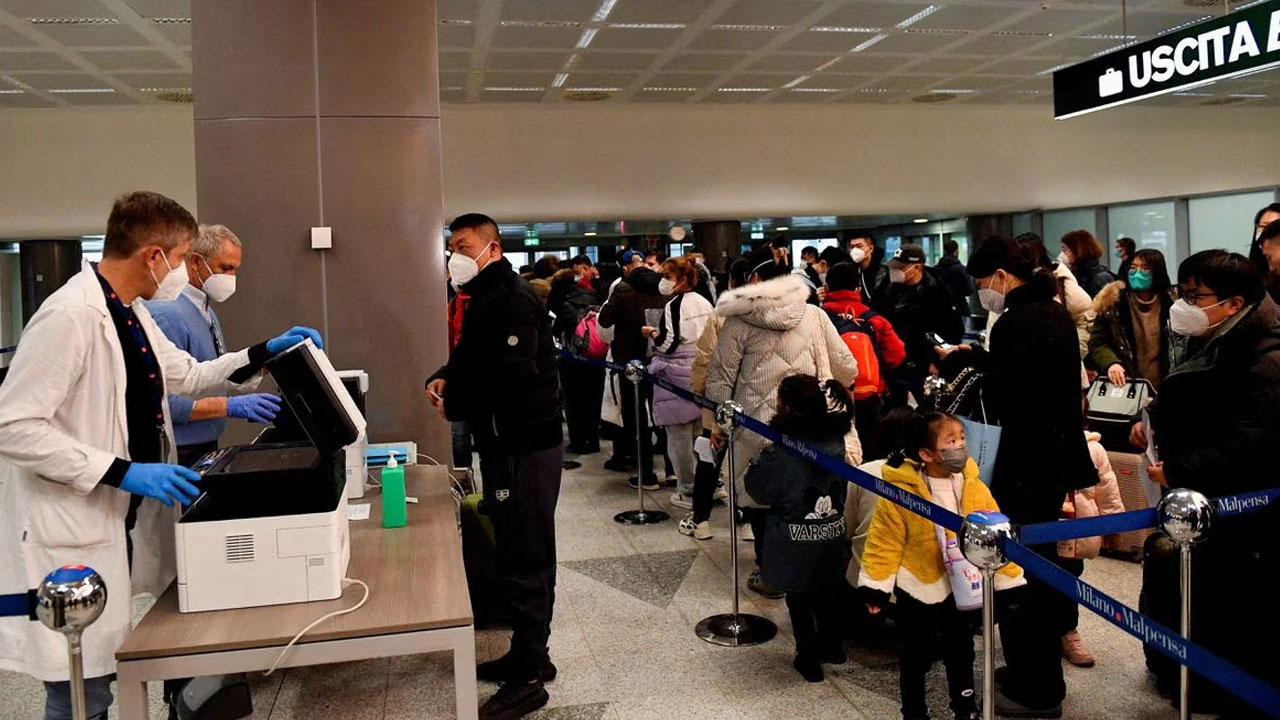 Passengers wait in a queue, after Italy has ordered coronavirus disease (COVID-19) antigen swabs and virus sequencing for all travellers coming from China, where cases are surging, at the Malpensa Airport in Milan, Italy, December 29, 2022. [Source: Reuters]
China's top leaders declared a "decisive victory" over COVID-19, claiming the world's lowest fatality rate, although experts have questioned Beijing's data as the coronavirus tore across the country after largely being kept at bay for three years.
China abruptly ended its zero-COVID policy in early December, with 80% of its 1.4 billion population becoming infected, a prominent government scientist said last month.
Though there were widespread reports of packed hospital wards and mortuaries, China recorded only about 80,000 COVID deaths in hospitals in the two months after dropping its curbs.
Article continues after advertisement
Some experts say the actual toll was far higher, as many patients die at home and doctors were widely reported to have been discouraged from reporting COVID as a cause of death.
However, leaders cautioned that while the situation is improving, the virus is still spreading globally and continues to mutate, according to state media.
The meeting stressed that China will increase the vaccination rate for the elderly, and strengthen the supply and production of medical goods. The PSC, China's most powerful leadership body, urged all localities and departments to strengthen the medical service system, according to the report from the official Xinhua news agency.
The statement did not say how many had died from COVID, and comes weeks before China holds its annual parliamentary session and as policymakers look to revive an economy battered by three years of COVID restrictions.
In December, China suddenly dismantled President Xi Jinping's signature zero-COVID policy following historic protests, unleashing the coronavirus across a population that had been largely shielded from the disease since it emerged in the Chinese city of Wuhan in late 2019.
Many countries and the World Health Organization have speculated China was underreporting deaths for months, with some experts predicting earlier that COVID could lead to at least one million deaths in the country this year.
Despite fears that the massive migration of travellers during the Lunar New Year would lead to an explosion of cases, the government recently said the COVID situation was at a "low level" after the holidays.