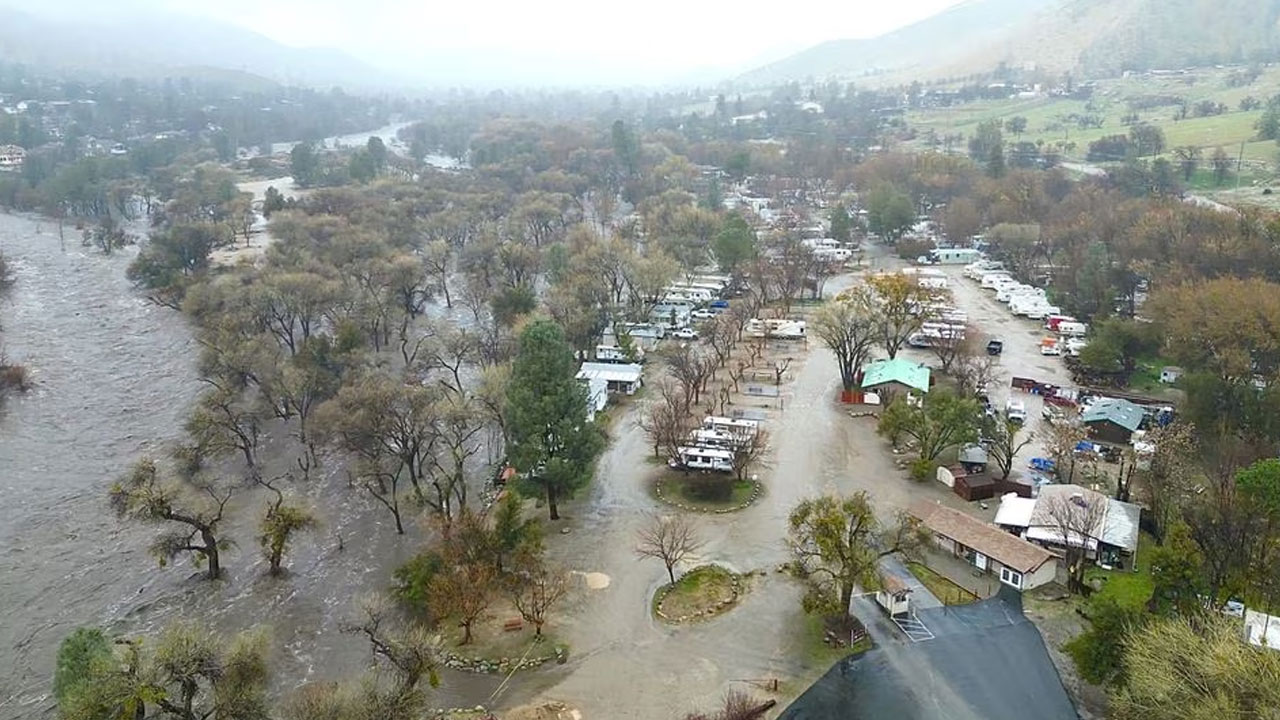 [Source: Reuters]
Emergency officials in several California counties spent Friday patrolling levies and swollen rivers as an "atmospheric river" storm drenched the already-sodden state with torrential rains, causing floods that washed out roads and prompted evacuations.
The latest deluge from dense streams of Pacific moisture sweeping California's skies soaked some mountain areas still clogged with piles of snow dumped by a recent spate of paralyzing blizzards, while bringing even more snow to higher elevations.
The San Bernardino County Sheriff's Department said it was investigating what role, if any, late-February snowstorms may have played in the demise of at least eight people, most of them elderly, found to have died alone while snowbound in their homes over the past two weeks.
Article continues after advertisement
Residents in the town of Big Bear and nearby mountain enclaves have said their communities were ill-prepared for the severity of winter storms that local authorities called unprecedented for Southern California's high country.
The latest blast of heavy showers and gusty winds arrived Thursday night and peaked early Friday, sweeping a vast region that is home to some 26 million people, including greater Los Angeles, the San Francisco Bay area and metropolitan Sacramento.
Flood watches and advisories extended from San Diego and Mexican border to the Shasta-Cascade region of northern California.
The National Weather Service (NWS) reported rainfall totals ranging from 3 inches to nearly 10 inches across the region.
U.S. President Joe Biden on Friday declared an emergency in California, ordering federal assistance to help state and local authorities cope with the severe weather.
The storm was the product of what meteorologists call an atmospheric river, a high-altitude current of dense, subtropical moisture streaming into the West Coast from the warm Pacific waters around Hawaii.
It marks the 10th such weather system to hit California since Christmas, adding to an exceptionally wet, snowy winter in a state that in recent years has been plagued far more by drought and wildfires than by severe precipitation.
Among areas hardest hit on Friday were riverfront communities in central California where numerous streams engorged by runoff of rain and melting snow from surrounding mountains were transformed into raging torrents.