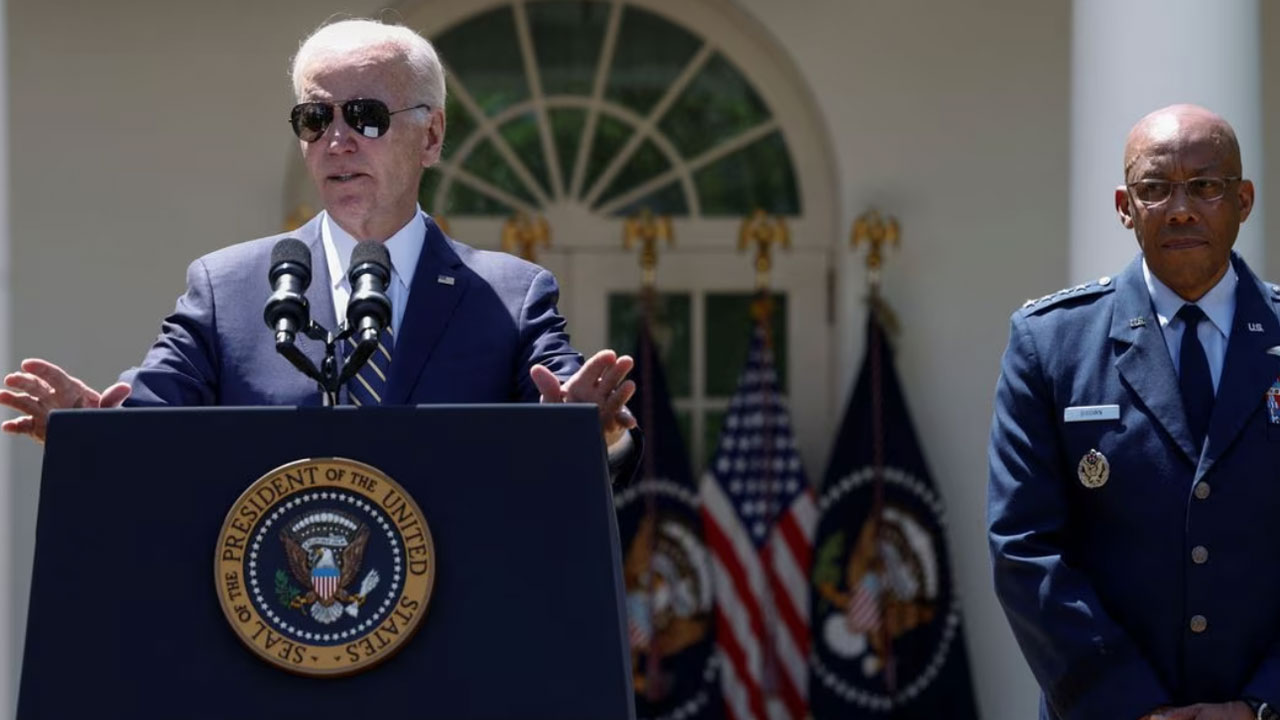 [Source: Reuters]
Praising his leadership and even his culinary skills, President Joe Biden formally announced his nomination of Air Force Chief General Charles Q. Brown as the top U.S. military officer, making the choice at a time of mounting American concern over security threats posed by Russia and China.
Officials on Wednesday disclosed Biden's selection of Brown for a four-year stint as chairman of the Joint Chiefs of Staff, succeeding outgoing Army General Mark Milley. Brown would take the post at a time when the United States is providing billions of dollars in military equipment to Ukraine after Russia's invasion last year and is keeping a close watch on China's stance toward Taiwan.
If confirmed by the Senate, Brown would become only the second Black officer to hold the job after Colin Powell, who served in the position from 1989 to 1993.
Article continues after advertisement
Biden, running for re-election next year, was flanked by Brown, Vice President Kamala Harris and Defense Secretary Lloyd Austin during the announcement. Harris is the first Black vice president and Austin the first Black defence secretary – the Pentagon's civilian leader.
Biden urged the Senate to confirm Brown. However, the timetable for the confirmation process appeared uncertain.
Republican Senator Tommy Tuberville has been blocking military nominations from moving forward since February because he contends the Pentagon improperly uses taxpayer funds to cover travel costs for female service members who obtain abortions.
A spokesman for Tuberville said Brown's nomination would be affected because the hold applies to all high-level promotions.