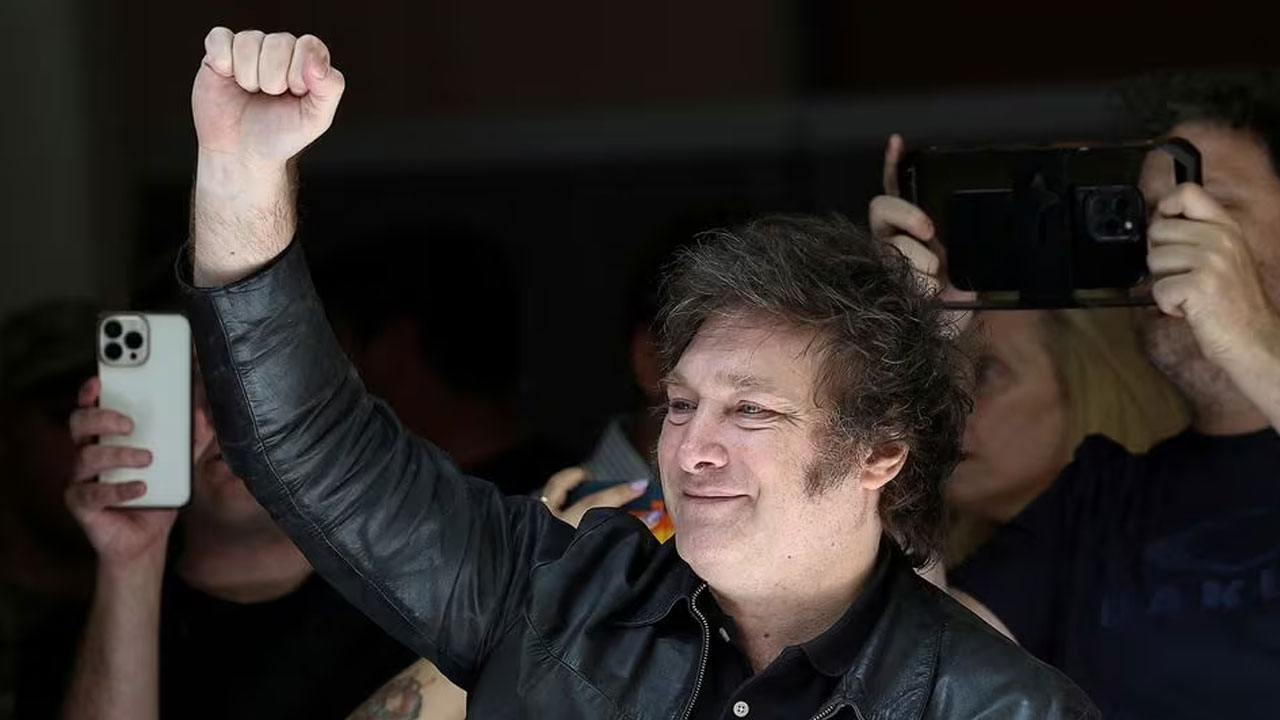 [Source: Reuters]
Argentina elected libertarian outsider Javier Milei as its new president on Sunday, rolling the dice on an outsider with radical views to fix an economy battered by triple-digit inflation, a looming recession and rising poverty.
Official results showed Milei with near 56% versus 44% for his rival, Peronist Economy Minister Sergio Massa, who conceded in a speech. His candidacy was hampered by the country's worst economic crisis in two decades while he has been at the helm.
"Obviously the results are not what we expected. I have contacted Javier Milei to congratulate him," Massa said. "From tomorrow the responsibility of providing certainty belongs to Milei."
Article continues after advertisement
Milei is pledging economic shock therapy. His plans include shutting the central bank, ditching the peso, and slashing spending, potentially painful reforms that resonated with voters angry at the economic malaise.
"Milei is the new thing, he's a bit of an unknown and it is a little scary, but it's time to turn over a new page," said 31-year-old restaurant worker Cristian as he voted on Sunday.
Milei's challenges are enormous. He will have to deal with the empty coffers of the government and central bank, a creaking $44 billion debt program with the International Monetary Fund, inflation nearing 150% and a dizzying array of capital controls.
Some Argentines had characterized the vote as a choice of the "lesser evil": fear of Milei's painful economic medicine versus anger at Massa and his Peronist party for an economic crisis that has left Argentina deeply in debt and unable to tap global credit markets.
Milei has been particularly popular among the young, who have grown up seeing their country lurch from one crisis to another.
"Our generation is pushing the presidency of Milei to stop our country being a pariah," said Agustina Lista, 22, a student in Buenos Aires.