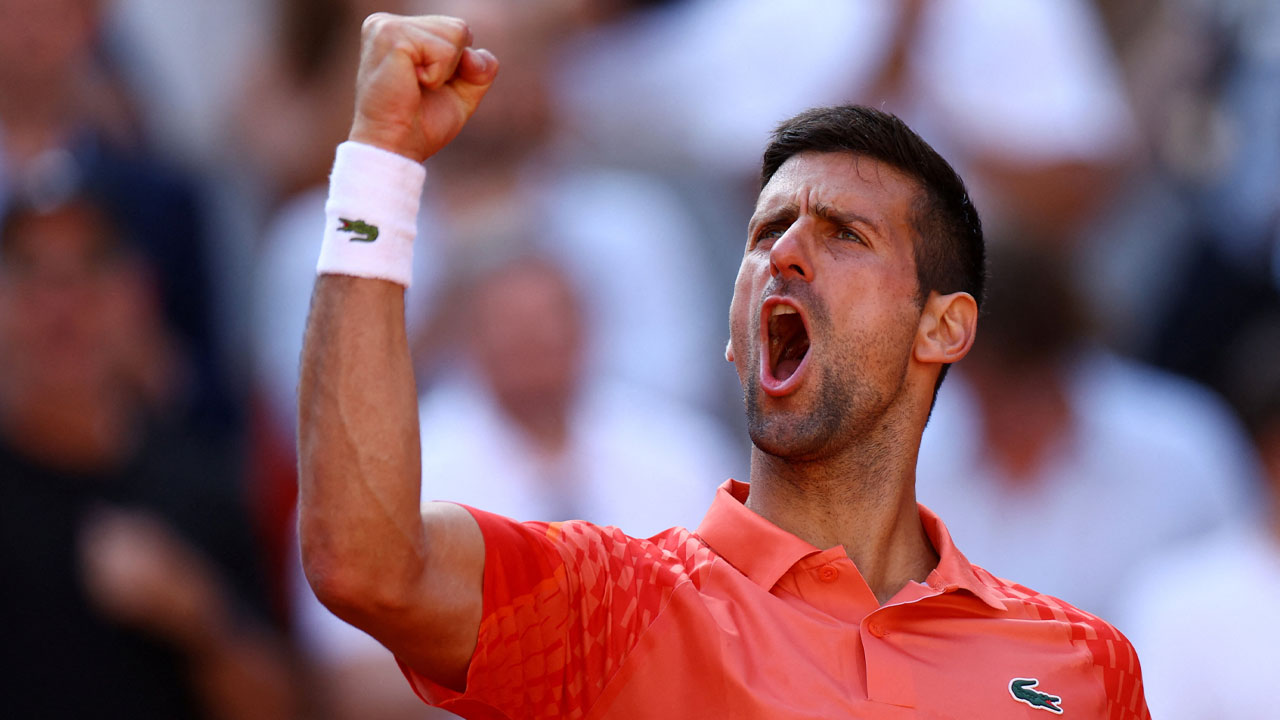 [Source: Reuters]
Third seed Novak Djokovic's flawless second-set tiebreak proved the turning point in his victory over Karen Khachanov in their French Open quarter-final.
But the Serb said he needed to improve if he is to book a spot in Sunday's final.
Djokovic, who will face either Spain's world number one Carlos Alcaraz or Stefanos Tsitsipas of Greece in the last four on Friday, said a bad start almost cost him the match.
Article continues after advertisement
Yet he eventually prevailed 4-6 7-6(0) 6-2 6-4.
"It (tiebreak) was probably the turning point of the match," the 36-year-old, chasing a record-breaking 23rd men's singles Grand Slam title, said. "Winning the second set or, you know, losing the second set would be quite a big difference."
"It worked really well for me. I must say I played a perfect tiebreak, seven-love. Every point was perfectly scripted for me, so to say."
Djokovic, who is level on 22 majors with Rafael Nadal of Spain, had not dropped a set in his previous four rounds, but Khachanov had him on the ropes for almost two sets.
"Everything was going in a great direction and then I stepped out on the court today and probably part of me stayed in the locker room," Djokovic said. "That's how I felt, that's how I played."
"First couple sets, probably the worst two sets I played so far in the tournament. It's not the first match that I managed to turn things around. These kind of wins, I think serve as a great confidence booster mentally, so also physically and emotionally for me," he said.
"It's important to win a match where you were losing or you were being down and then you came back and won a match, especially at the latter stage of a Grand Slam," he said.
But he warned that he needs to up his game if he is to reach the final for a seventh time in Paris.
Nadal, a record 14-time winner in Paris, is sidelined following hip muscle surgery.
"I will analyse my game from today with my team, and be better prepared for the next one," Djokovic said. "Because I definitely need to have a better start in the semis."