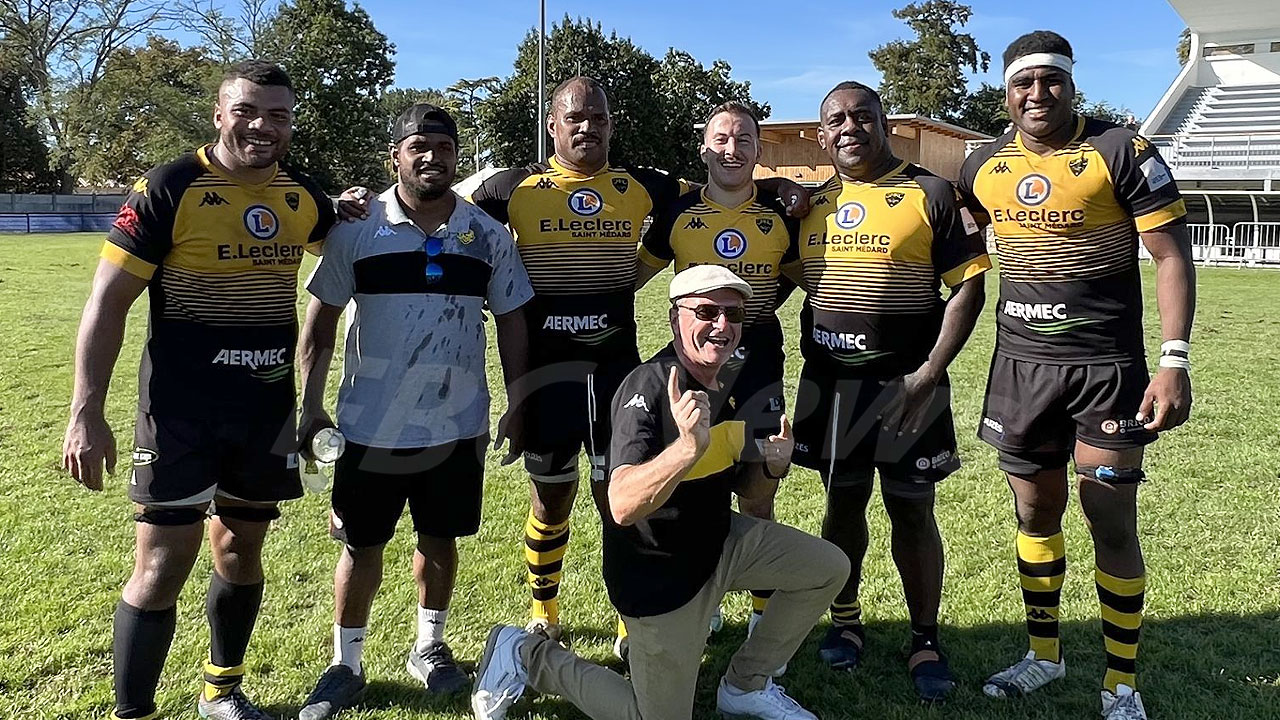 Four Fijians helped their club Saint Medard beat Barbezieux in French rugby's Federale 1 competition this morning.
Veteran prop Manasa Saulo stood out for the side after playing 67 minutes with some strong carries and was good in overall play.
Other Fijians in the side were one of the Drua pioneers Peni Raidre, Sikituru, Nadi youngster Sailasa Dunitutu and former Flying Fijians hooker Henry Spring.
Article continues after advertisement
Openside flanker Dunitutu and number eight Spring scored a try each in their 46-21 win which was a special one as the club played its first game on their new stadium.
Spring made his Flying Fijians debut as a 19-year-old in 2021 against Spain when he replaced Sam Matavesi.
Saulo says there are six Fijians in the club.
"In this club, family is foremost so what we mean by that is this club they look after you daily, they will be there, they will be in your house, your kitchen, they'll ask you how's your day going, how you feeling, it's like family because they know they have to make you feel at home as we are far away from home."
Former Drua and Suva number eight Raidre is thankful to have his fellow Fijians in the club.
"We don't feel homesick at all, not only are a lot of Fijians here but there's a lot of clubs close by where Fijians play so when we have a bye week or something we get together for a little bit of kava and gathering and we enjoying every bit of it, it's good to have other Fijians around, to tell you the truth, they drink less kava in Fiji we drink more kava here."
Another two Fijians play for the club's development side.